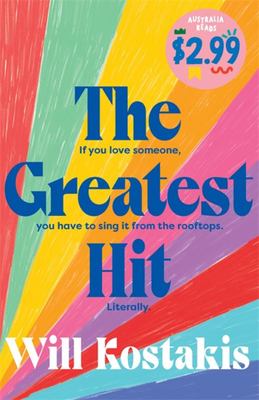 $2.99
AUD
Category: Teen Fiction
When you love somebody, you have to sing it from the rooftops, literally. But can Tessa reveal the truth behind the viral music video that made her internet-famous? An exclusive story for AUSTRALIA READS. People look at Tessa and see her biggest mistake. While everyone else her age is taking their bold first steps into adulthood, she's just trying to outrun a song that went viral when she was fourteen. But now - an opportunity. A profile as one of The Five Most Forgettable Internet Celebrities of the Decade So Far gives her the chance to right a wrong, and the courage to sing her greatest hit as it was originally written. But will it be enough to win back the person she hurt? An exclusive story for AUSTRALIA READS from one of Australia's leading YA writers. ...Show more
$19.99
AUD
Category: Teen Fiction | Series: Skulduggery Pleasant
Skulduggery, Valkyrie and Omen return in the 14th and penultimate novel in the internationally bestselling Skulduggery Pleasant series – and their most epic test yet… In a matter of days, the world will change. Billions of lives will be wiped away in a final, desperate search for the Child of the Facel ess Ones - she who is destined to bring about the return of humankind's ancient overlords. To prevent this, Skulduggery Pleasant and Valkyrie Cain have one last – terrible – option: the assassination of Damocles Creed. With protests stirring in the magical city of Roarhaven, with riots and revolutions on the horizon, Valkyrie must decide who she wants to be: the hero who risks everything for a noble ideal, or the killer who sacrifices her own soul for the fate of humanity. The decision must be made, and time is running out.   ...Show more
$4.99
AUD
Category: Teen Fiction | Series: Skulduggery Pleasant
Three ancient gods are freed from their prison with only one desire: to destroy the planet and everyone on it. To save us all, Skulduggery Pleasant and Valkyrie Cain must go undercover in a Dublin school. Skulduggery has to blend in with the teaching staff, while Valkyrie has to pass for an ordinary sch oolgirl. Above all else, no matter what happens, they both must act completely and utterly normal. We are so dead.   ...Show more
$16.99
AUD
Category: Teen Fiction
It's midnight and I'm alone in the kitchen eating a cold potato scallop. Coach O'Call would say something like, 'That's not what I expect from a scholarship girl!' because I have to be up for squad training in five hours and I'm not supposed to go near potato scallops, and--oh, yeah--it's my fifth. Cat has recently started at a new school on a sports scholarship, and she's feeling the pressure of early morning training sessions and the need for total commitment. Fanny loves to swim and she lives for racing, but family chores and low expectations for girls make it very hard for her to fit in even the occasional training session. Cat and Fanny have never met. They both live in the same Sydney suburb, but in different worlds, or at least different times: Cat in current-day Sydney, and Fanny in 1908. But one day, time slips and they swap places. As each girl lives the other's life, with all the challenges and confusion it presents, she comes to appreciate and understand herself and the role of swimming in her own life. Narrated in alternating chapters by Cat and Fanny, Elsewhere Girlsis a moving and funny story of two girls with a deep connection, one based on the Australian Olympic champion, Fanny Durack. It's a fresh and engaging exploration of the challenges and pressures for young women growing up in the past and today. Emily Galeand Nova Weetmanare friends and writers. They both live in Melbourne--at the same time--and they love swimming. Emily has been involved in the children's book industry for twenty years. Her books include Eliza Boom's Diary, Girl, Aloud, Steal My Sunshineand The Other Side of Summerand its companion novel I Am Out with Lanterns. Nova has written thirteen books for young adults and children. Her middle grade books include the much-loved novels The Secrets We Keep, The Secrets We Shareand Sick Bay. ...Show more
$15.99
AUD
Category: Teen Fiction | Series: Rise of the Mythix
Enter the Griffin!The Unicorn, Minotaur and Griffin are united at last. Surely together they will be unstoppable! But the evil Collector is not going to give up without an epic fight, and not all the beasts of legend are on the side of good...Will our heroes finally fulfill their destiny? 
$16.99
AUD
Category: Teen Fiction
An exquisite, heartbreakingly beautiful gem of a novel for anyone who loved Wonder, Lenny's Book of Everything, A Monster Calls or When You Reach Me.'Heart-twisting and hopeful, bursting with big feelings and gentle magic. This is a special book from a powerful, compassionate new voice in children's lit erature, destined to be read and loved for generations and held close in many hearts (including mine).' - Jessica Townsend, New York Times bestselling author of the Nevermoor seriesMeixing Lim and her family have arrived at the New House in the New Land, inherited from First Uncle who died tragically and unexpectedly while picking oranges in the backyard. Everything is vast and unknown to Meixing and not in a good way, including the house she has dubbed Big Scary. She is embarrassed by the second-hand shoes given to her by the kind neighbours, has trouble understanding the language at school, and with fitting in and making new friends. Her solace is a glasshouse in the garden that inexplicably holds the sun and the moon and all the secrets of her memory and imagination. Her fragile universe is rocked when tragedy strikes and Ma Ma refuses to face the world outside. Meixing finds herself trapped within the shrinking walls of Big Scary. Her parents said this would be a better life for them all, but it feels like the worst and most heart-breaking experience of Meixing's entire existence. Surviving will take all the resilience and inner belief of this brave girl to turn their world around. ...Show more
$18.99
AUD
Category: Teen Fiction
Set in a broken, future England, where gunfights and monsters collide, this is the exciting first title in a phenomenal fantasy teen series by the bestselling children's novelist. England has been radically changed by a series of catastrophes – large cities have disappeared and London has been replaced by a lagoon. The surviving population exists in fortified towns where they cling to traditional ways, while strangely evolved beasts prowl the wilderness beyond. Conformity is rigidly enforced and those who fall foul of the rules are persecuted: some are killed, others are driven out into the wilds. Only a few fight back – and two of these outlaws, Scarlett McCain and Albert Browne, display an audacity and talent that makes them legends. ...Show more
$14.99
AUD
Category: Teen Fiction | Series: Rise of the Mythix
What happens when three ordinary teenagers discover they are destined to be … the Unicorn, the Minotaur, the Griffin? The minotaur will be recognised by his strength. Kelly doesn't believe in ancient prophecies. Then again, up until recently, she also didn't believe a horn could grow out of her forehead . Now the Collector is holding her mother hostage, and if Kelly wants to rescue her she needs to learn how to wield all the powers of the Unicorn. She also needs some help. She needs to find... the Minotaur. Minh knows something epic is going on. For the last year, he has been getting stronger and stronger. He can pull a plough as well as any horse. He can lift cars. But he has no idea that this is just the beginning... Kelly and Minh will need to help each other if they are to have any hope of bringing down the Collector and rescuing the people they love. ...Show more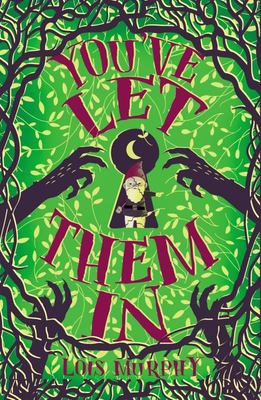 $16.99
AUD
Category: Teen Fiction
Scott is in shock when his family — his father Leo, sister Natalie, the twins and their stepmother Sally — move to a rundown old house on the outskirts of town.The garden is a menacing jungle that refuses to be tamed. An ancient gnome in its midst supposedly stands guard against lurking secrets, much to Scott's disgust and Sally's delight.When strange and scary things start occurring and the creatures from the trees begin to invade the house, Scott must face the peril of an unknown force that threatens to turn their world upside down.'Gripping, suspenseful, genuinely scary - with an unexpected seam of humour running all the way through.' — Susan Green, author of the Verity Sparks series ...Show more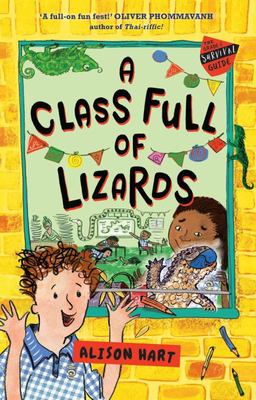 $14.99
AUD
Category: Teen Fiction | Series: The Grade Six Survival Guide
In this hilarious sequel to School Rules are Optional, Jesse is back with even more hysterical antics as he navigates the worst family health kick ever and the chaotic end of Grade Six.
Oddity
by Eli Brown
$18.99
AUD
Category: Teen Fiction
The daughter of a murdered physician vows to protect the magical Oddity he left behind – if only she knew what it was – in an alternate nineteenth century in which the United States is at war with Napoleon's France. When her physician father is murdered, thirteen-year-old Clover Elkin embarks on a peri lous mission through warring frontier territories to protect the one secret Oddity he left behind. And as she uncovers the truth about her parents and her past, Clover herself emerges as a powerful agent of history. A rich, startling, funny fantasy adventure, powered by an irresistible force-of-nature heroine; Clover Elkin is a born fighter – a heroine to rival Lyra Belacqua or True Grit's Mattie Ross.   ...Show more
$16.99
AUD
Category: Teen Fiction
Through the glass, the magic is waiting... Nona and her uncle travel everywhere together, replacing stained-glass windows in war-torn buildings throughout England. One day a mysterious commission takes them to the lonely moors of Dartmoor, where a powerful magic threatens everything that Nona holds dear . She is determined to do whatever it takes to protect those she loves – even if it means fighting darkness itself. A beautifully imaginative and rich adventure about determination, courage and the power of love, set in the aftermath of World War Two. Perfect for fans of Abi Elphinstone, Sophie Anderson and Catherine Doyle.   ...Show more