$32.99
AUD
Category: Self Development
A beautiful, intimate and inspiring investigation into how we can find and nurture within ourselves that essential quality of internal happiness - the 'light within' that Julia Baird calls 'phosphorescence' - which will sustain us even through the darkest times. Over the last decade, we have become bett er at knowing what brings us contentment, well-being and joy. We know, for example, that there are a few core truths to science of happiness. We know that being kind and altruistic makes us happy, that turning off devices, talking to people, forging relationships, living with meaning and delving into the concerns of others offer our best chance at achieving happiness. But how do we retain happiness? It often slips out of our hands as quickly as we find it. So, when we are exposed to, or learn, good things, how do we continue to burn with them? And more than that, when our world goes dark, when we're overwhelmed by illness or heartbreak, loss or pain, how do we survive, stay alive or even bloom? In the muck and grit of a daily existence full of disappointments and a disturbing lack of control over many of the things that matter most - finite relationships, fragile health, fraying economies, a planet in peril - how do we find, nurture and carry our own inner, living light - a light to ward off the darkness? Absorbing, achingly beautiful, inspiring and deeply moving, Julia Baird has written exactly the book we need for these times. ...Show more
$34.99
AUD
Category: Self Development
'How can I get in touch with this real self, underlying all my surface behaviour? How can I become myself?' Carl Rogers, US psychotherapist The Inner Self is a book about the ways we hide from the truth about ourselves - both as individuals and as human beings - and the psychological freedom we enjoy wh en we finally face that most searching question of all: 'Who am I, really?' Hugh Mackay, one of Australia's most respected social psychologists, explores our 'top 20' hiding places - from addiction to materialism, nostalgia to victimhood. His explanation for our evasiveness is simple but profound: we fear the demands of love. He argues that love is our highest ideal, the richest source of life's meaning and purpose, and the key to our emotional security, personal serenity and confidence. Yet Mackay exposes the great paradox of human nature that while love brings out our best, we don't always want our best brought forward. Love promotes goodness, but we don't always want to be good. Powerfully written and drawing on a lifetime of research, The Inner Self shows how we can overcome our reluctance to live lovingly and, in the process, lead more meaningful and fulfilling lives.   ...Show more
$34.99
AUD
Category: Self Development
In This One Wild and Precious Life, Sarah Wilson explores the central disorder of modern existence: disconnection from ourselves, disconnection from community, disconnection from the preciousness of life on this planet  This One Wild and Precious Life is a journey of the soul, a case for why we need to cast off our too-tight psychic apparel and step bravely into the uncertainty of 'giving a fuck', the whirlpool of finding purpose, and the perilousness of connecting fully, passionately and unequivocally to life again. Sarah's journey pivots from her own anxiety and feeling of disconnection, as she takes the reader on a three-year odyssey to reconnect with the life she feels we are losing via a series of hikes around the world. Throughout, she brings together science and spiritual understandings ('East meets West'), following in the footsteps of artists, poets and philosophers, to amplify the conversation that the world wants and needs to have right now. Elegantly written and uncannily prescient, this is the perfect book for this difficult era of climate carnage and COVID-19, that goes well beyond the data and the political toing and froing, a compelling argument for turning collective crises and shared malaise into rocket fuel for personal and social transformation. And a better world.   ...Show more
$34.99
AUD
Category: Self Development
PRE-ORDER NOW There are times when life feels like it has you cornered: financial difficulties, relationship issues, work problems, all of the above. Every one of us, at one time or another, will have to face up to the challenges that come our way. And there are two ways of meeting them: negatively, whe re blame is the answer, where other people are at fault, where you haven't been treated fairly. Or positively, where you own the situation, learn and grow from it, and become a better person at the end of it.Letting you into areas of his life he's never talked about before, in Zero Negativity, Ant will show you how to embrace failure and use it to your advantage, how to see change as the foundation of your future success, how to develop resilience, how to deal with bullies, what it means to be a positive roll model, and how to live a life with no regrets.This book will not tell you who to be, where you should live, or what job you should do. That's up to you. What this book is for, however, is to give you the tools you need to become the best possible version of yourself, to own who and what you are, and to live your life with Zero Negativity. ...Show more
$32.99
AUD
Category: Self Development
Indigo Project psychologist Mary Hoang will teach you how to face your fears and anxieties and make meaning from loss and pain, to find your true purpose, meaning, and a life that resonates for you. Hidden in the folds of human life are the stories that most of us want to keep in the dark. The shit sto rms, our anxieties, the failed relationships, our sadness, our fears of the future, our psychological pain. Darkness is Golden is a commentary on the universal experience of 'darkness' that weighs on us all, and how those shadows can hold the answers we seek. It's an insightful guide on how to embrace the complexity of the mind when navigating emotions and relationships. Exploring themes of meaning, death, disconnection, vulnerability, forgiveness, identity and what it means to be human, Darkness is Golden is a gripping case for the strength that we all hold, the payoffs of going 'within' and the light that we hide in our shadows. Drawing on her years of psychological and therapeutic expertise, Mary Hoang will teach you how the tools of modern psychology, combined with age-old wisdom, provide you with the alchemy to turn darkness into gold; how to traverse, hopscotch, and shimmy with the web of your secrets, stories, and skeletons - to render purpose, meaning, and a life that resonates for you.   ...Show more
The Space Between
by Michelle Andrews; Zara McDonald
$32.99
AUD
Category: Self Development
There's this weird gap in life that's fuelled by cheap tacos and even cheaper tequila – also known as our twenties. It's a specific limbo of being suspended between being a teenager and a Proper Adult, and though it's wildly confusing, often lonely, sometimes embarrassing and frequently daunting, there' s also a whole lot of magic to be found in the chaos. It's a time when we're finding our own voices, making up our own minds, cementing our relationships and starting to fulfil our big ambitions (or simply just working out what they are). Michelle Andrews and Zara McDonald, creators of the award-winning pop culture podcast Shameless, are two of the many twentysomething women trying to make sense of it all. They definitely don't have all the answers but they know that mapping out our place in the world is a little bit easier when we do it together. Brimming with wit and unflinching honesty, here are their stories and personal puzzles about life as twentysomethings: from heartbreak and mental health challenges to overcoming career setbacks and letting go of fear. (Not forgetting the deeper meaning behind the state of their fridges and why it's so damn good to ghost out of a friend's party.) Join Zara and Michelle as they navigate their journeys between the women they are now and who they want to be. You just might find tiny pieces of yourself in the space between the first page and the last. ...Show more
$37.95
AUD
Category: Self Development
What would it be like to free yourself from limitations and soar beyond your boundaries? What can you do each day to discover inner peace and serenity? The Untethered Soul--now a #1 New York Times bestseller--offers simple yet profound answers to these questions. Whether this is your first exploration of inner space, or you've devoted your life to the inward journey, this book will transform your relationship with yourself and the world around you. You'll discover what you can do to put an end to the habitual thoughts and emotions that limit your consciousness. By tapping into traditions of meditation and mindfulness, author and spiritual teacher Michael A. Singer shows how the development of consciousness can enable us all to dwell in the present moment and let go of painful thoughts and memories that keep us from achieving happiness and self-realization. Copublished with the Institute of Noetic Sciences (IONS) TheUntethered Soul begins by walking you through your relationship with your thoughts and emotions, helping you uncover the source and fluctuations of your inner energy. It then delves into what you can do to free yourself from the habitual thoughts, emotions, and energy patterns that limit your consciousness. Finally, with perfect clarity, this book opens the door to a life lived in the freedom of your innermost being. The Untethered Soul has already touched the lives of countless readers -- the perfect gift for yourself, a loved one, or anyone who wants a keepsake edition of this remarkable book. ...Show more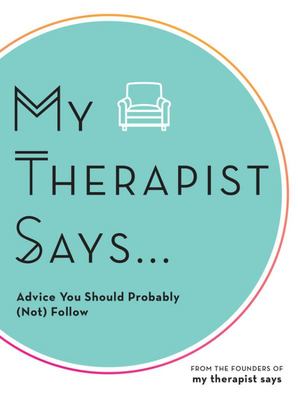 $35.00
AUD
Category: Self Development
From the team behind the super-popular Instagram @MyTherapistSays comes this humorous guide that chronicles the exhausting task of navigating the daily, anxiety-ridden struggle that we fondly call life. Including hilarious memes MTS is known and loved for, along with checklists, prompts, questions from readers, and more, My Therapist Says is the guide you need to achieve your goals, one wrong turn at a time.   ...Show more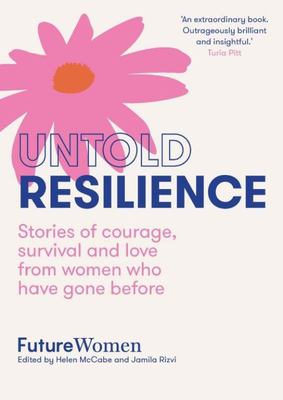 $32.99
AUD
Category: Self Development
We are not the first generation to live through something as seismic and all-encompassing as the coronavirus pandemic, even though it can feel right now like we are. But when it comes to the stories of the wars, financial crises and diseases that have threatened our societies in the past century, most often they are told from the male viewpoint. That's why the brilliant journalists at Future Women want to rewrite these triumphs over tragedy from the vantage point of the heroic women who survived them, too, with their own struggles at home. Quiet Resilience is a collection of remarkable true stories that invites us to discover how seemingly ordinary women from older generations - those aged 80+ today - have weathered the storms of their lives and times, and that shares the lessons we can apply in our lives today. It celebrates our adaptability, survival skills and the persistence of the female human spirit. The 18 women's stories are being beautifully told in the first person by Future Women founder and CEO, Helen McCabe, and her team of journalists which includes Jamila Rizvi (Not Just Lucky and The Motherhood), who is their Chief Content Officer. So many examples of generosity, kindness, empathy and connection shine through from these tales, bringing much-needed reassurance that we will be okay, we will make it through, the good in people will prevail. Quiet Resilience is a book filled with heart, soul and hope. ...Show more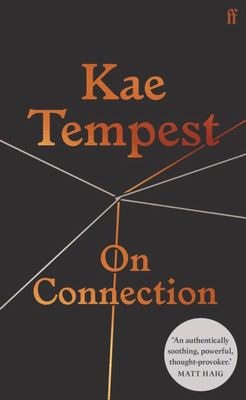 $14.99
AUD
Category: Self Development | Series: Faber Social Ser.
Staggering talent Kae Tempest's first work of non-fiction: a hopeful theory of creativity - the power of creative connection to act as the antidote to numbness.The increasingly hyper-individualistic, competitive and exploitative society that we live in has caused a global crisis at the turn of the new d ecade; in order to survive, numbness has pervaded us all.In this urgent and incisive pamphlet, Kae (formerly Kate) Tempest leads the reckoning against this system, placing our legacy in our own hands. Creativity holds the key: the ability to provide us with internal and external connection, to move us beyond consumption, to allow us to discover authenticity and closeness to all others, to deliver us an antidote for our numbness. This is beyond 'art'. Creative connection is anything that brings us closer to ourselves and fellow human beings, and it has the potential to offer insights into mental health, politics and beyond. Powerful, hopeful and full of humanity, On Connection confirms Tempest as one of the most important voices of their generation. ...Show more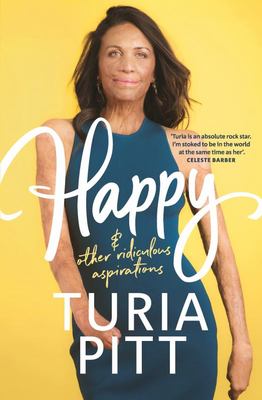 $34.99
AUD
Category: Self Development
What's the greatest quest of humanity? No, it's not the Knights Templar, or life on Mars, or the perfect pair of jeans. I suspect that the number one thing you're searching for in your life is ... happiness. Why do I suspect that? Because thousands of people have told me. So, I set out on a dragon-free quest to prove if 'happy' is, actually, an attainable goal, and not just a ridiculous aspiration. In this book, with her characteristic humour and gutsy intelligence,* Turia Pitt goes on a quest to answer the question, Is it possible to be happier? What does she discover on her journey? Well, look, that's why we want you to buy the bloody book, but we can tell you that it entails, among other things, practising gratitude, working on kindness, strengthening your relationships and accepting the hard times and down days. Turia unpacks all of the above with easy-to-implement tips and strategies, hilarious insights into her own life and relationships, and introduces us to some of the world's most interesting people along the way. *She made us say that! ...Show more
$32.99
AUD
Category: Self Development
We're more connected, yet lonelier than ever - practical ways to combat the alarming rise of loneliness by bestselling author and social researcher, Maggie Hamilton. Practical solutions to combat social isolation in our families and communities.