$29.95
AUD
Category: Relationships
Simple ideas, lasting love. Between busy schedules and long days, expressing love can fall by the wayside. We forget to compliment, to give gifts "just because," to linger in an embrace. The things that say "I love you" seem to either not get said or not get through. This is an audio book about saying it -- and hearing it -- clearly. No gimmicks. No psychoanalyzing. Just learing to express love in your spouse's language. With over 10 million copies sold, The 5 Love Languages(R) has transformed countless relationships. Its ideas are simple and conveyed with clarity and humor, making this audio book as practical as it is personable. You'll be inspired by real-life stories and encouraged by its commonsense approach. Listening to this audio feels like taking a walk with a wise friend. Applying it will forever change your relationship -- starting today. Includes The 5 Love Languages Personal Profile ...Show more
$29.95
AUD
Category: Relationships
Simple ways to strengthen any relationship With more than 10 million copies sold, The 5 Love Languages#65533; continues to transform relationships worldwide. And though originally written for married couples, its concepts have proven applicable to families, friends, and even coworkers. The premise i s simple: Each person gives and receives love in a certain language, and speaking it will strengthen that relationship. For singles, that means you can: Understand yourself and others better Grow closer to family, friends, and others you care about Gain courage to express your emotions and affection Discover the missing ingredient in past relationships Date more successfully and more Whether you want to be closer to your parents, reach out more to your friends, or give dating another try, The 5 Love Languages#65533;: Singles Edition will give you the confidence you need to connect with others in a meaningful way.   "Nothing has more potential for enhancing one's sense of well-being than effectively loving and being loved. This book is designed to help you do both of these things effectively." -- Gary Chapman Includes a quiz to help you learn your love language, plus a section on the pros and cons of online dating. ...Show more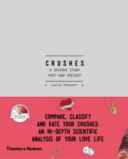 $10.99
AUD
Category: Relationships
You must know the feeling. Butterflies in your stomach, endless daydreaming, uncontrollable blushing, the inability to say anything remotely cool. That's right. You've felt it. It's a crush, and it's driving you crazy. Crushing has probably existed since the beginning of time and our lives would be much duller without it, but it's never been the subject of much serious study... until now. We've made it easy to compile your own in-depth case file, which will dissect your crush history and reveal your deepest darkest secrets. Using your best forensic skills, you'll draw up profiles, compare symptoms, classify and rate your crushes and fill in the graphs and charts we've prepared for you. Are you a sucker for bad boys? Do you have a thing for braces or greasy hair? Do you avoid hairy men? How many boys have you kissed? How long do your crushes last? And most importantly, do your crushes have a crush on you too? This book is your chance to relive the best (and worst) moments of your imaginary love life, and will make a great gift for swooning romantics everywhere. ...Show more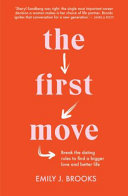 $32.99
AUD
Category: Relationships
Time to rip up The Rules: a powerful social commentary and self-help guide for young women navigating the dating scene by the inaugural editor of Nine's Future Women.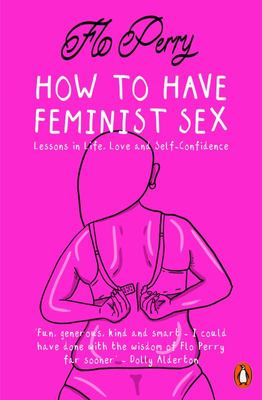 $22.99
AUD
Category: Relationships
'Funny, kind, generous and smart - I could have done with the wisdom of Flo Perry far sooner' Dolly AldertonWe talk about feminism in the workplace and we talk about dating after #MeToo, but women's own patriarchal conditioning can be the hardest enemy to defeat. When it comes to our sex lives, few of u s are free of niggling fears and body image insecurities. Rather than enjoying and exploring our bodies uninhibited, we worry about our bikini lines, bulging tummies and whether we're doing it 'right'.Flo broaches everything from faking it to consent, stress to kink, and how losing your virginity isn't so different to eating your first chocolate croissant. Her mission is to get more people talking openly about what they do and don't want from every romantic encounter. ...Show more
$19.99
AUD
Category: Relationships
The legendary relationships guide that mothers recommend to their daughters, friends give as gifts and brothers steal from their sisters, MEN ARE FROM MARS AND WOMEN ARE FROM VENUS is inarguably the definitive book on having a happy relationship. 'A treasure', 'a bible' and 'an heirloom' are some of the words used to describe the book that has saved countless relationships and improved innumerable others. Now repackaged to relate to a new generation of readers, this phenomenal book continues to carry its legacy of understanding and trust into the world. Since its first publication, over a staggering 15 million copies of MEN ARE FROM MARS, WOMEN ARE FROM VENUS have sold globally to single men and women looking for guidance on how to find the perfect partner, married couples seeking to strengthen their bond, and divorcees hoping to fathom where it all went wrong. Gray's insights into how to allow your other half to "pull away" like an elastic band, prevent your emotional baggage from polluting your current relationship, and translate the phrases of the opposite sex are as relevant now as when they were first published. With straightforward, honest writing from that precious male perspective, Gray unlocks the secrets hidden in your partner's words and actions to enable you both to reach true mutual understanding and a lifetime of love. Discover for yourself why thousands believe that MEN ARE FROM MARS, WOMEN ARE FROM VENUS should be mandatory reading for everyone. ...Show more
$34.99
AUD
Category: Relationships
"Getting your sex life back on track!Low libido is the most common sexual problem experienced by women. In fact every woman will experience low sexual desire at some time in her life, either in the short term (after the birth of a baby, during a stressful life period, when her relationship is rocky) or in the long term. When a woman's partner wants sex and she's no longer in the mood significant problems can occur in the relationship. Differing sex drives can lead couples down a path paved with frustration, resentment, misunderstanding and despair - a path that may lead to separation and divorce. This book will be helpful for women who- have lost of interest in sex have a partner who wants more sex than they do and it's creating a strain on their relationship would like to increase their level of sexual desire, sexual frequency and sexual pleasure In this book you will learn- how your sexual desire works how to maximise your libido how to increase your sexual enjoyment strategies that will help you to enjoy a regular, satisfying sex life with your partner" ...Show more
$29.99
AUD
Category: Relationships | Series: Mira Ser.
Available for the first time in the United States, this international bestseller reveals the secrets of nonverbal communication to give you confidence and control in any face-to-face encounter-from making a great first impression and acing a job interview to finding the right partner.   It is a scient ific fact that people's gestures give away their true intentions. Yet most of us don't know how to read body language-and don't realize how our own physical movements speak to others. Now the world's foremost experts on the subject share their techniques for reading body language signals to achieve success in every area of life.   Drawing upon more than thirty years in the field, as well as cutting-edge research from evolutionary biology, psychology, and medical technologies that demonstrate what happens in the brain, the authors examine each component of body language and give you the basic vocabulary to read attitudes and emotions through behavior.   Discover: - How palms and handshakes are used to gain control- The most common gestures of liars- How the legs reveal what the mind wants to do- The most common male and female courtship gestures and signals- The secret signals of cigarettes, glasses, and makeup- The magic of smiles-including smiling advice for women- How to use nonverbal cues and signals to communicate more effectively and get the reactions you want   Filled with fascinating insights, humorous observations, and simple strategies that you can apply to any situation, this intriguing book will enrich your communication with and understanding of others-as well as yourself.   From the Hardcover edition. ...Show more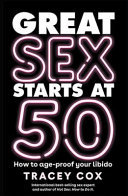 $32.99
AUD
Category: Relationships
 "What a book. Slip between these covers. Satisfaction guaranteed." Kathy Lette, Get ready for the ride of your life Fifty-plus looks nothing like it used to. Fitter, healthier, many of us hit half a century with little sign of slowing down. And yet...there's no denying that something happens to us se xually at 50. The menopause brings with it a whole slew of challenges, from bottomed-out libidos to painful sex, weight gain and body image issues. Many men grapple with erectile dysfunction and the mixed blessing that is Viagra. Toss in dodgy knees, stiff backs and fatigue and sex can become a source of stress rather than pleasure. Other challenges go beyond the physical: how do you ignite desire after decades with the same person? And what if you (or your partner) simply no longer wants to have sex? Happily, information and enthusiasm are all it takes to reclaim a robust sex life, whatever your situation. Let international sex expert Tracey Cox navigate you through what's actually happening to your body and what you can do about it. She'll show you how to age-proof your libido and stop comparing the sex you had when you were young with the sex you have now; how to arouse yourself and your partner (hello, sex toys!), how to flirt (remember?), how to create the perfect conditions for sex, what to do when infidelity visits, how to navigate sex when you're fifty- (or sixty- or seventy-) something and single, and so much more. Using a blend of research, case histories and personal anecdotes, Great Sex Starts at 50 is real, reassuring, honest, funny and most of all empowering. This is not about trying to stay young, or turning back the clock-it's about being the best version of yourself so you can live the second half of your life as happily as the first. ...Show more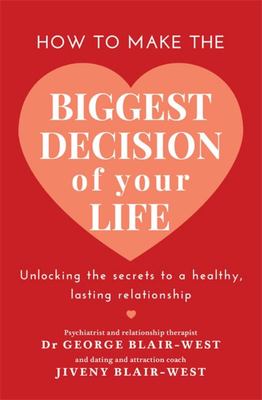 $32.99
AUD
Category: Relationships
Choosing to marry and share your life with someone is one of the most important decisions you can make in life. But with divorce rates approaching 50 per cent in some parts of the world, it's clear many of us need some help picking a partner. In this easy-to-read guide, psychiatrist George Blair-West an d relationship coach Jiveny Blair-West unlock the secrets to making the biggest decision of your life. Think about it. Why is it that we often put more conscious thought into choosing a car than choosing who will be our partner? This book will help you understand what drives your attraction and how to break bad habits by revealing:How attraction works How we can make sense of the unconscious and conscious forces that lead us into our relationships How to avoid marrying people who are a poor match How we can better choose the other parent of our childrenAll meaningful change in life begins with a deepening of understanding, a raising of self-awareness and consciousness. George and Jiveny provide the knowledge to make the unconscious conscious, and give you more power over your relationship destiny. ...Show more
LOVE!
by Zoe Foster Blake
$45.00
AUD
Category: Relationships
Most of us mosey between single, dating and committed in a half-rapturous, half-tortured loop for a large portion of our lives.There's no right or wrong when it comes to love, life and relationships. There are no rules and there is no normal when it comes to the heart; it's different for each of us, eve ry single time. However! A fresh perspective never hurts, especially if the Same Shit keeps happening again and again. Thankfully, this visually pleasing tome lovingly serves up a few for you to consider. With her trademark warmth, wit and realism, Australia's favourite relationship advisor Zoe Foster Blake is here to benevolently guide you through the murky, magnificent spectrum of love. Love for yourself! A love of being single! Love for the journey of finding love, rather than just the destination! Love for our exes, who all teach us something even if we want to tip them into the ocean! And of course- wholehearted and respectful love for others. Whether you are gloriously, serenely single, disheartened after a nuclear heartbreak, wedged ungraciously in the friend zone, managing a flock of completely inappropriate Tinder suitors, or profoundly in love and primed for a Major Commitment, this is an indispensable and empowering reference guide to the heart. Read it with an open mind, and an open heart. ...Show more