$14.99
AUD
Category: Kids' Classics | Series: Ruby Red Shoes
THE BESTSELLING RUBY RED SHOES IS BACK       One is for me. I'm one of a kind. I'm separate from you and I know my own mind.   Have fun learning how to count with Ruby Red Shoes - everyone's favourite hare!
$14.99
AUD
Category: Kids' Classics | Series: Ruby Red Shoes
The bestselling Ruby Red Shoes is back A is for angelsflying above and around.Their softest of wingsmake barely a sound. Have fun learning the alphabet with Ruby Red Shoes - everyone's favourite hare!ACCLAIM FOR THE RUBY RED SHOES SERIES:Ruby Red ShoesShortlisted - 2013 Children's Book Council of Austra lia Crichton Award for Children's Book Illustration Ruby Red Shoes Goes to ParisShortlisted - 2014 Australian Book Industry Award for Book of the Year for Younger Children Shortlisted - 2014 Inaugural Readings Children's Book Prize ...Show more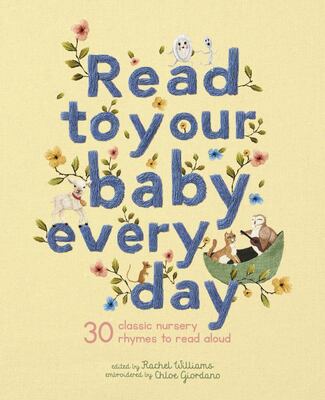 $24.99
AUD
Category: Kids' Classics
Science tells us that babies develop best and connect with people and the world around them when they are spoken to, sung to and read to. Even when they're tiny, the sound of their parents' voices helps them make sense of the world and feel comfortable with new people and places. This treasury gives p arents the opportunity to rediscover just how useful (and calming) 30 of the best-loved nursery rhymes are in one, handsome volume. ...Show more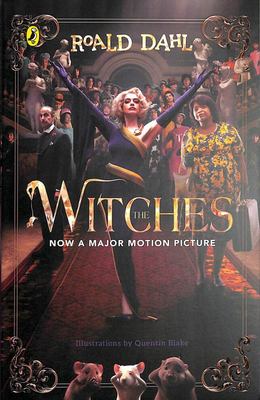 $16.99
AUD
Category: Kids' Classics
BEWARE. Real witches dress in ordinary clothes and look like ordinary women. But they are not ordinary. They are always plotting and scheming with murderous, bloodthirsty thoughts - and they hate children. The Grand High Witch hates children most of all and plans to make every single one of YOU disappea r. Only one boy and his grandmother can stop her, but if their plan fails the Grand High Witch will frizzle them like fritters, and then what . . . ? ...Show more
$35.00
AUD
Category: Kids' Classics
This enchantingly illustrated natural history of fairies, compiled in the 1920s by the botanist Professor Elsie Arbour for her niece, is now unveiled for readers of today. Featuring a gold foil-embossed cloth cover, a ribbon marker, and sprayed gold edges, this gorgeous volume is filled with colorful s ketches and precise notes detailing the secret life of fairies and their important role in the natural world. Inside, you will discover the wide and wonderful array of different species of fairies around the globe and explore where and how they live.   ...Show more
$14.99
AUD
Category: Kids' Classics | Series: The Wishing-Chair
Set off a magical adventure with the first book in Enid Blyton's classic fantasy series about a chair that can fly and grant wishes! When Mollie and Peter go to buy their mother a birthday present, they discover the most extraordinary thing: a magical wishing-chair! The Wishing-Chair takes them on some wonderful adventures - to a giant's castle to rescue a new pixie friend, to the Land of Dreams, and even to a disappearing island! Who knows what might happen next? First published in 1937, this edition contains the classic text, except that the pixie character's name has been changed to Binky. Inside illustrations are by Rene Cloke, and the cover is by Mark Beech. ...Show more
$39.95
AUD
Category: Kids' Classics | Series: Pippi Longstocking Ser.
A true children's classic, now available for the first time in a lavish, full colour gift edition, with illustrations by award-winning children's artist, Lauren Child.Pippi Longstocking is nine years old. She has just moved into Villa Villekulla where she lives all by herself with a horse, a monkey, and a big suitcase full of gold coins. The grown-ups in the village try to make Pippi behave in ways that they think a little girl should, but Pippi has other plans. She would much rather spend her days arranging wild, exciting adventures to enjoy with her neighbours, Tommy and Annika, or entertaining everyone she meets with her outrageous stories. Pippi thinks nothing of wrestling a circus strongman, dancing a polka with burglars, or tugging a bull's tail.Generations of children have fallen in love with Pippi Longstocking. Just like Tommy and Annika, readers are instantly charmed by her warmth and sense of fun. This gift edition of Pippi Longstocking features a specially commissioned new English translation of the original Swedish text, and illustrator Lauren Child has brought her own inimitable style to this feisty and inspiring little girl. ...Show more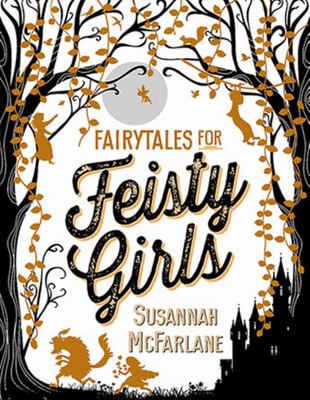 $24.99
AUD
Category: Kids' Classics
Feisty: typically describes one who is relatively small, lively, determined and courageous. Girls can rescue themselves - just watch Rapunzel, Little Red Riding Hood, Cinderella and Thumbelina create their own happily ever afters in this beautiful and emboldening bedtime book. A glorious treasury for yo ung girls - and boys - featuring artwork from four leading Australian illustrators: Beth Norling, Claire Robertson, Lucinda Gifford and Sher Rill Ng. ...Show more
$9.99
AUD
Category: Kids' Classics
Grug Goes to School is now available as an exclusive hardback! What will you learn at school today with Grug? This classic Aussie hero is back from the bush to enchant a new generation of youngsters! Ted Prior's bestselling Grug series is beloved by early readers and parents alike and has sold more th an a million copies in Australia alone. His first story was published in 1979 and Ted went on to write 33 more stories featuring Grug and his adventures with his other bush friends, Cara and Snoot. Grug Goes to School available in hardback for the first time in January 2020.     ...Show more
$44.99
AUD
Category: Kids' Classics | Series: Hairy Maclary
Out of the gate and off for a walk went Hairy Maclary from Donaldson's Dairy . . . Ever since Hairy Maclary first trotted out of the gate and off for a walk, he has been adored by millions of children and adults all over the world. For the very first time, Lynley Dodd's ten classic stories starring Hai ry Maclary are brought together in this treasury. It also includes a CD with each tale specially introduced by Lynley Dodd herself. The Hairy Maclary Treasury is the complete collection of Hairy Maclary's mischievous and mad adventures, which children will love to read and listen to over and over. The complete collection of Hairy Maclary stories is as follows: Hairy Maclary from Donaldson's Dairy; Hairy Maclary's Bone; Hairy Maclary Scattercat; Hairy Maclary's Caterwaul Caper; Hairy Maclary's Rumpus at the Vet; Hairy Maclary's Showbusiness; Hairy Maclary, Sit; Hairy Maclary and Zachary Quack; Hairy Maclary's Hat Tricks; Hairy Maclary, Shoo. www.hairymaclary.com ...Show more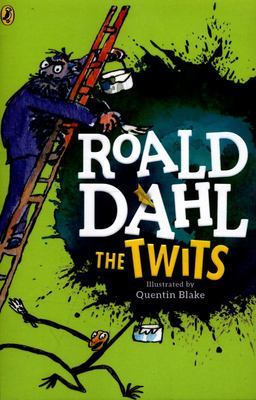 $16.99
AUD
Category: Kids' Classics
Phizzwhizzing new cover look and branding for the World's NUMBER ONE Storyteller!Mr Twit is a foul and smelly man with bits of cornflake and sardine in his beard. Mrs Twit is a horrible old hag with a glass eye.Together they make the nastiest couple you could ever hope notto meet.Down in their garden, t he Twits keep Muggle-Wump the monkey and his family locked in a cage. But not for much longer, because the monkeys are planning to trick the terrible Twits, once and for all . . . And now you can listen to THE TWITS and other Roald Dahl audiobooks read by some very famous voices, including Kate Winslet, David Walliams and Steven Fry - plus there are added squelchy soundeffects from Pinewood Studios! Also look out for new Roald Dahl apps in the App store and Google Play- including the disgusting TWIT OR MISS! and HOUSE OF TWITS inspired by the revolting Twits. ...Show more
$16.99
AUD
Category: Kids' Classics
The Enormous Crocodile is planning what to have for his lunch. This foul fiend - the greediest croc in the whole river - wants to eat something juicy and delicious. His teeth sparkle like knives in the sun and he's getting hungrier and hungrier. But what can the greedy grumptious brute guzzle up? Beware - he's looking for someone...someone who looks a lot like you! Listen to the Enormous Crocodile and other Roald Dahl audio books read by some very famous voices, including Kate Winslet, David Walliams and Steven Fry - plus there are added squelchy sound effects from Pinewood Studios! Look out for new Roald Dahl apps in the App store and Google Play- including the disgusting Twit or Miss! inspired by the revolting Twits. ...Show more