$29.99
AUD
Category: Health
Ageing is the biggest cause of disease in our society. Cancer, heart disease, dementia, flu: the risk of all increase staggeringly rapidly as we near the end of life. What if we could slow down the process - or even stop it? Ageless introduces us to the cutting-edge research that is paving the way for a revolution in medicine. We currently focus on treating individual diseases as we grow older, but there might soon be a way of treating the ailment that underpins them all: the ageing process itself. Computational biologist Andrew Steele explains what is happening as we age, and how understanding its scientific implications could lead to the greatest discovery in the history of medicine - one that has the potential to improve billions of lives, save trillions of dollars, and transform the human condition.   ...Show more
$29.99
AUD
Category: Health
Can't sleep? Who better to deliver the recipe for a peaceful night based on groundbreaking sleep science than the bestselling author of The Fast 800, The Clever Guts Diet and The 8-week Blood Sugar Diet.A good night's sleep is essential for a healthy brain and body. So why do so many of us struggle to s leep well?   In Fast Asleep, Dr Michael Mosley explains what happens when we sleep, what triggers common sleep problems and why standard advice rarely works.   Prone to insomnia, he has taken part in numerous sleep experiments and tested every remedy going. The result is a radical, four-week programme, based on the latest science, designed to help you re-establish a healthy sleep pattern in record time.   With plenty of surprising advice including tips for teenagers, people working night shifts and those prone to jet lag, plus recipes which will boost your deep sleep by improving your gut microbiome, Fast Asleep provides the tools you need to sleep better, reduce stress and feel happier. ...Show more
$34.99
AUD
Category: Health
For many women, perimenopause and menopause are daunting mysteries, dreaded occurrences, or a little of both. The Hormone Repair Manual is a must-have guide to demystifying the process, both physically and emotionally, and finding a path that will help you not only survive these years, but also thrive. This is an easy-to-read exploration of all the ways you can soothe, cool, nourish and strengthen your body. Lara offers tips on how to speak to your doctor about evidence-based solutions - including hormone therapies, natural treatments, nutritional supplements and a healthy diet - aiming to alleviate common symptoms, such as hot flushes, insomnia, mood, weight gain, low libido and heavy and painful periods. Backed by scientific research and real-world case studies, Hormone Repair Manual is a calming and reassuring look into achieving healthy hormones. ...Show more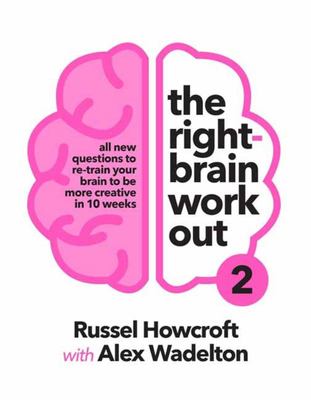 $19.99
AUD
Category: Health
Are you out of ideas? Feel your creativity drying up? Is brain fog taking over your life? Give your right brain a workout with the experts. In just ten weeks, you can reignite your imagination and tap into the creative potential inside you. Following on from the highly successful Right-brain Workout Vol 1, here are seventy more questions posed by some of Australia's most innovative individuals - creatives from the world of comedy, film, literature, art, photography and advertising - designed to help you to think outside the box to unleash your inner genius. You wanted more, and Russel Howcroft and Alex Wadelton have delivered.       ...Show more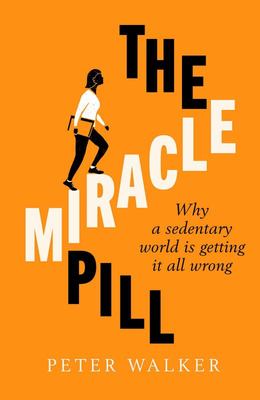 $32.99
AUD
Category: Health
We are bombarded with images of fitness and sport, everything from the sculpted torsos of reality TV shows to stories about cycle races and ultra-marathons. But at the same time, four in ten British adults, and 80% of children, are so sedentary they don't meet even the minimum recommended levels for mov ement. What's going on?  The answer is simple: activity became exercise. What for centuries was universal and everyday has become the fetishised pursuit of a minority, whether the superhuman feats of elite athletes, or a chore slotted into busy schedules. Yes, most people know physical activity is good for us.  And yet 1.5 billion people around the world are so inactive they are at greater risk of everything from heart disease to diabetes, cancer, arthritis and depression, even dementia. Sedentary living now kills more people than obesity, despite receiving much less attention, and is causing a pandemic of chronic ill health many experts predict could soon bankrupt the NHS. Scientists call activity 'The Miracle Pill' - if you could turn incidental daily movement into a drug, it would be the most valuable pill in the world.  How did we get here? Daily, constant exertion was an integral part of humanity for millennia, but in just a few decades movement was virtually designed out of people's lives through transformed workplaces, the dominance of the car, and a built environment which encourages people to be static. In a world now also infiltrated by ubiquitous screens, app-summoned taxis and shopping delivered to your door, it can be shocking to realise exactly how sedentary many of us are. A recent study found almost half of middle-aged English people don't walk continuously for ten minutes or more in an average month. At current trends, scientists forecast, the average US adult will expend little more energy in an average week than someone who spent all their time in bed.  This book is a chronicle of this very modern and largely unexplored catastrophe, and the story of the people trying to turn it around. But it also offers readers an empowering individual template for change - as well as, for some, a wake-up call that their lifestyle might not be quite as healthy as they believe.    ...Show more
$22.99
AUD
Category: Health
THE INTERNATIONAL BESTSELLER Depression and anxiety are now at epidemic levels. Why? Across the world, scientists have uncovered evidence for nine different causes. Some are in our biology, but most are in the way we are living today. Lost Connections offers a radical new way of thinking about this cris is. It shows that once we understand the real causes, we can begin to turn to pioneering new solutions - ones that offer real hope. ...Show more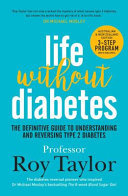 $29.99
AUD
Category: Health
Life Without Diabetes has descriptive copy which is not yet available from the Publisher.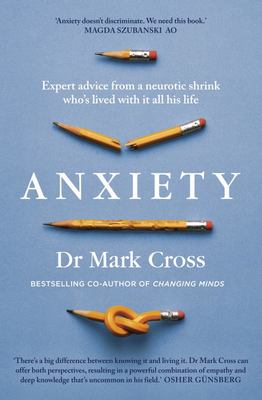 $34.99
AUD
Category: Health
   Expert advice from a neurotic shrink who's lived with it all his life Consultant psychiatrist Dr Mark Cross knows a lot about anxiety. Many of his patients are sufferers, which is hardly surprising, given anxiety is the most common mental health condition in Australia, affecting up to one in four peo ple at some point in their lives. But Mark also knows about anxiety from another perspective, because he too has suffered from anxiety all his life. In this book, the well-known author of Changing Minds, who featured on the award-winning ABC TV series of the same name, demystifies this mental illness in his trademark warm and friendly style. He looks at causes, treatments, both medical and natural, anxiety in the workplace and more, sharing his own experiences as well as stories from others ...Show more
$34.99
AUD
Category: Health | Series: Anxiety
'I loved this book.' Matt Haig, author of Reasons to Stay Alive 'Probably the best book on living with anxiety that I've ever read.' Mark Manson, author of The Subtle Art of Not Giving a F*ck If you have anxiety, this book is for you. If you love someone who is anxious, this book is for you. I Quit S ugar founder and New York Times bestselling author Sarah Wilson has lived through high anxiety - including bipolar, OCD and several suicide attempts - her whole life. Perhaps like you, she grew tired of seeing anxiety as a disease that must be medicated into submission. Could anxiety be re-sewn, she asked, into a thing of beauty? So began a seven-year journey to find a more meaningful and helpful take on anxiety. Living out of two suitcases, Sarah travelled the world, meeting with His Holiness The Dalai Lama, with Oprah's life coach, with major mental health organizations and hundreds of others in a quest to unravel the knotted ball of wool that is the anxious condition. She emerged with the very best philosophy, science and hacks for thriving with the beast. First, We Make the Beast Beautiful is a book with a big heart, paving the way for richer, kinder and wiser conversations about anxiety. ...Show more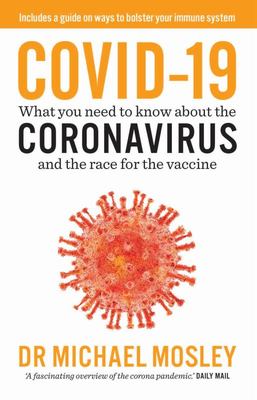 $19.99
AUD
Category: Health
This book charts the trajectory of the COVID-19 virus, from its emergence in China at the end of 2019 to its rapid worldwide spread.   Based on the latest scientific discoveries, Dr Mosley gives you a detailed understanding of the secrets of this coronavirus, how it spreads, how it infects your body and how your immune system tries to fight back. Armed with the facts you'll be in a much better position to protect yourself and your family when the world begins to reopen.   Dr Mosley also follows the work of leading doctors and virus researchers as they battle to find treatments and a safe and effective vaccine (ultimately, the only way to defeat the virus).   Eating well, sleeping soundly, exercising and managing your stress are all critical for keeping your brain, body and immune system in the best possible shape over the coming months. These are areas where Dr Mosley is well known for his science-based and practical approach.       ...Show more
$19.99
AUD
Category: Health
In The Right-brain Workout, you'll find 70 questions posed by some of Australia's most creative people from the worlds of comedy, art, advertising, music, literature and photography. Questions that will probe, cajole, and challenge you to be more creative, every day. You'll rediscover the creativity tha t we all have inside of us when we were kids. Or you'll enhance your already creative mind. Plus, you'll uncover weekly Right-brain Tips- simple things that you can do to stimulate your brain. It's the fun and energising exercise regime for your brain that you didn't know you were looking for. And it just might help unlock the creative genius inside of you. ...Show more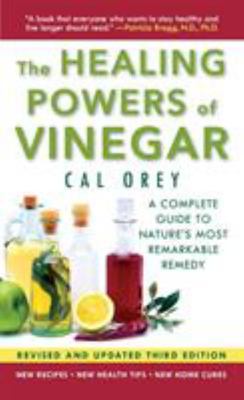 $13.99
AUD
Category: Health | Series: Healing Powers Ser.
"The essential book on vinegar--the number-one superfood of all time " --Ann Louise Gittleman, Ph.D., author of The Fat Flush Plan From Folk Medicine to 21st-Century Favorite--Discover the Amazing Powers of Vinegar Revised and updated, this go-to book draws on the latest scientific studies and inter views with top health researchers to reveal how apple cider and red wine vinegars--as well as balsamic, fruit, rice, and herb-infused vinegars--can help you stay healthy. * Learn how vinegar helps lower the risk of heart disease, diabetes, obesity, cancer, and bone loss -- and keeps you young. * Create home cures to treat aches and pains, colds and flu, and boost energy. * Discover natural ways to beautify and clean your home with eco-friendly vinegar. ...and you'll find much more in this user-friendly resource "Vinegar is right there in your cupboard--waiting for you to open its health properties for you and your family. Cal Orey's book can show you how." --Dr. Will Clower, CEO Mediterranean Wellness ...Show more