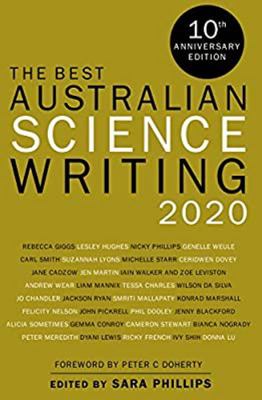 $32.99
AUD
Category: The Sciences
The annual collection – now in its tenth year – celebrating the finest voices in Australian science writing.Can fish feel pain? Does it matter if a dingo is different from a dog? Is there life in a glob of subterranean snot? Science tackles some unexpected questions. At a time when the world is buffeted by the effects of a pandemic, climate change and accelerating technology, the fruits of scientific labour and enquiry have never been more in demand. Who better to navigate us through these unprecedented days than Australia's best science writers.Now in its tenth year, this much-loved anthology selects the most riveting, entertaining, poignant and fascinating science stories and essays from Australian writers, poets and scientists. In their expert hands such ordinary objects as milk and sticky tape become imbued with new meaning, while the furthest reaches of our universe are made more familiar and comprehensible.With a foreword from Nobel laureate and immunologist Peter C Doherty, this collection brings fresh perspective to the world you thought you knew. ...Show more
$29.99
AUD
Category: The Sciences
Why is a rainbow curved? Why aren't left-handers extinct? How is a sunflower like a synchronised swimmer? Why is 'e' a magic number?The answer to these questions is contained within one simple word: MATHS. Because maths is all about patterns, and our universe is extraordinarily patterned.With enthusiasm , humour and heart, Eddie Woo shows how card tricks, conspiracy theories, teacups, killer butterflies, music, lightning and so much more illuminate the spellbinding world of maths that surrounds us.'I never thought I'd read a maths book cover to cover, let alone sing its praises. Eddie Woo makes maths fun, accessible and relevant. Now we can all benefit from his extraordinary skill as a teacher.'JENNY BROCKIE, journalist and TV host'Not just a great teacher, Woo's Wonderful World of Maths shows Eddie to be a storyteller too. Is there anything the Woo cannot do?'ADAM SPENCER, Ambassador for Mathematics, University of Sydney ...Show more
$37.99
AUD
Category: The Sciences | Series: Sterling Illustrated Histories Ser.
"Beautifully illustrated . . . Think of this book like dining on tapas, boasting savory flavors, some unexpected, that constitute a satisfying whole." --Washington Post Andrew Revkin, strategic adviser for environmental and science journalism at the National Geographic Society and former senior climate reporter at ProPublica, presents an intriguing illustrated history of humanity's evolving relationship with Earth's dynamic climate system and the wondrous weather it generates. Colorful and captivating, Weather: An Illustrated History hopscotches through 100 meteorological milestones and insights, from prehistory to today's headlines and tomorrow's forecasts. Bite-sized narratives, accompanied by exciting illustrations, touch on such varied topics as Earth's first atmosphere, the physics of rainbows, the deadliest hailstorm, Groundhog Day, the invention of air conditioning, London's Great Smog, the Year Without Summer, our increasingly strong hurricanes, and the Paris Agreement on climate change. Written by a prominent and award-winning environmental author and journalist, this is a groundbreaking illustrated book that traces the evolution of weather forecasting and climate science. ...Show more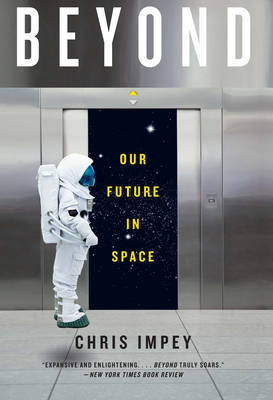 $23.95
AUD
Category: The Sciences
With plans to launch hotels into orbit and experiments in suspending and reanimating life for ultra-long-distance travel, private companies and entrepreneurs have outpaced NASA as the leaders in the new space race. With accessible prose and relentless curiosity, Chris Impey reports on China's plan to la unch its own space station by 2020, proves that humans could survive on Mars and unveils cutting-edge innovations such as the space elevators poised to replace rockets at a fraction of the cost. Setting mankind's urge towards exploration in the context of all human history and space travel thus far, he shows that the present-day scientists mapping billions of Earth-like exo-planets are the descendants of the first humans to venture out of Africa. We must forge ahead, argues Beyond, because exploration is in our DNA. ...Show more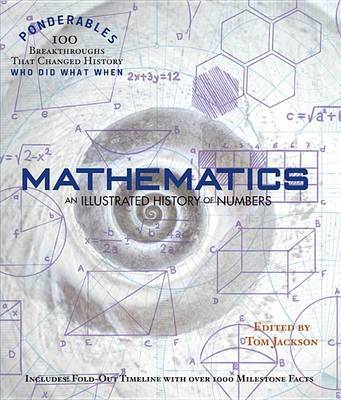 $29.99
AUD
Category: The Sciences | Series: Ponderables
Legend has it that the first magic square, where all lines and diagonals add up to the same figure, was revealed more than 2,000 years ago when a river turtle appeared to have ancient Chinese numerals inscribed on sections of its shell. Patterns are everywhere in nature, and counting, measuring, and cal culating changes are as old as civilization itself. Here is the essential illustrated guide to mathematics that explores the work of history's greatest mathematicians. From the teasing genius of Pierre de Fermat, who said he knew the answers but rarely gave them up, to the fractal pattern discovered by Waclaw Sierpinski, here are 100 landmark moments. Behind each breakthrough, there's a story about a great thinker and the confounding puzzle that became a discovery and changed the way we see the world. Includes a removable concertina housed in the back of the book providing a 12-page Timeline History of Mathematics, as well as, some classic mathematical enigmas on the reverse side. ...Show more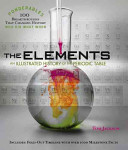 $29.99
AUD
Category: The Sciences | Series: Ponderables
In 1869 Dmitri Mendeleev presented the world with the Periodic Table. It contained 63 elements, many more than the four elements established in the ancient world, but less than half the total in our modern table. Mendeleev believed there were many elements still to come. He was right. This gloriously il lustrated essential guide to the Periodic Table tracks the history of a powerful yet elegant tool that lays bare the building blocks of the Universe. The journey begins just as the first cities are forming, and follows the contributions made by philosophers, alchemists, industrialists, and great scientists. From the ancient Greek philosophers to the alchemist who boiled urine until it glowed in the dark, the discovery of the elements is a story with many chapters. The thoughts and deeds of great thinkers always make great stories and here are a hundred of the most significant. Each story relates a confounding puzzle that became a discovery and changed the way we see the world. We call these Ponderables. Includes a removable concertina housed in the back of the book. Providing a 12-page Timeline History of the Periodic Table. On the reverse side is a12-page Chart of Elements in Atomic Order. ...Show more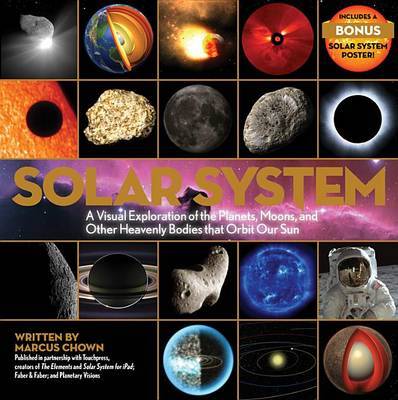 $35.00
AUD
Category: The Sciences
Never before have the wonders of our solar system been so immediately accessible to readers of all ages. This beautiful book presents a new and fascinating way to experience our planetary neighborhood. With hundreds of stunning photographs and graphics, as well as fascinating text by the award-winning w riter and broadcaster, Marcus Chown, Solar System takes us on a whirlwind tour of the planets, dwarf planets, moons and asteroids that orbit our sun. From the surface of Mars to the rings of Saturn, from the volcanoes of Io to the latest images of Pluto from NASA's New Horizons probe, Solar System offers a window seat from which to view the science and beauty of space. Marcus Chown is an award-winning writer and broadcaster. Formerly a radio astronomer at the California Institute of Technology, he is now cosmology consultant for "New Scientist" magazine. He lives in London, England ...Show more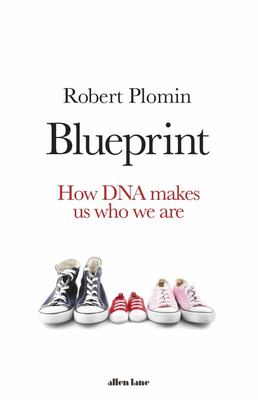 $35.00
AUD
Category: The Sciences
A top behavioral geneticist makes the case that DNA inherited from our parents at the moment of conception can predict our psychological strengths and weaknesses. In Blueprint, behavioral geneticist Robert Plomin describes how the DNA revolution has made DNA personal by giving us the power to predict o ur psychological strengths and weaknesses from birth. A century of genetic research shows that DNA differences inherited from our parents are the consistent life-long sources of our psychological individuality―the blueprint that makes us who we are. This, says Plomin, is a game-changer. It calls for a radical rethinking of what makes us who were are. Plomin has been working on these issues for almost fifty years, conducting longitudinal studies of twins and adoptees. He reports that genetics explains more of the psychological differences among people than all other factors combined. Genetics accounts for fifty percent of psychological differences―not just mental health and school achievement, but all psychological traits, from personality to intellectual abilities. Nature defeats nurture by a landslide. Plomin explores the implications of this, drawing some provocative conclusions―among them that parenting styles don't really affect children's outcomes once genetics is taken into effect. Neither tiger mothers nor attachment parenting affects children's ability to get into Harvard. After describing why DNA matters, Plomin explains what DNA does, offering readers a unique insider's view of the exciting synergies that came from combining genetics and psychology. ...Show more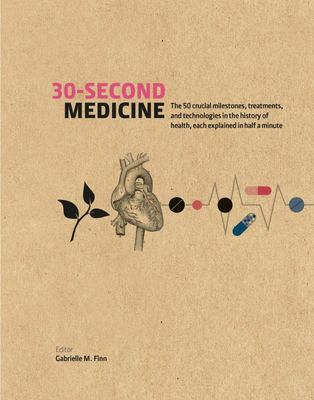 $19.99
AUD
Category: The Sciences | Series: 30 Second
What does the Hippocratic oath actually say? Who originally discovered antibiotics? And is it true that technology now allows reconstructive surgery to use customized 3D-printed body parts? Find out the answers to these questions and many others in 30-Second Medicine, an intriguing visit to the world of illness and those who treat it. It takes the reader on an engrossing journey from the first "medicines", drawn direct from the natural world , to today's keyhole surgery, bionic limbs, and breakthrough drug treatments. It's an essential and engaging read for anyone who wants to know more about the contemporary state of medicine, and where it may go next. ...Show more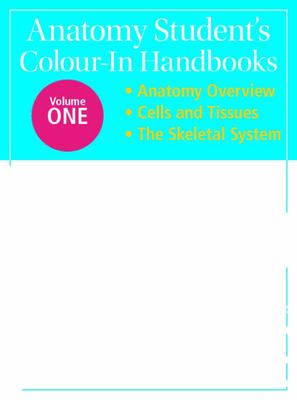 $18.99
AUD
Category: The Sciences
The ideal study aid for all those learning about human anatomy.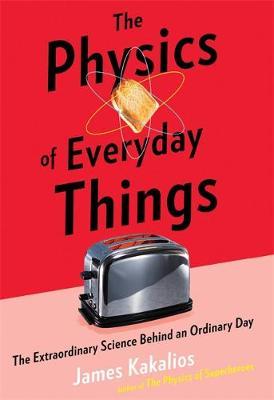 $29.99
AUD
Category: The Sciences
Most of us are clueless when it comes to the physics that makes our modern world so convenient. What's the simple science behind motion sensors, touch screens and toasters? How do we enter our offices using touch-on passes or find our way to new places using GPS? In The Physics of Everyday Things, James Kakalios takes us on an amazing journey into the subatomic marvels that underlie so much of what we use and take for granted.   Breaking down the world of things into a single day, Kakalios engages our curiosity about how our refrigerators keep food cool, how a plane manages to remain airborne, and how our wrist fitness monitors keep track of our steps. Each explanation is coupled with a story revealing the interplay of the astonishing invisible forces that surround us. Through this 'narrative physics' The Physics of Everyday Things demonstrates that - far from the abstractions conjured by terms like the Higgs boson, black holes and gravity waves - sophisticated science is also quite practical. With his signature clarity and inventiveness, Kakalios ignites our imaginations and enthralls us with the principles that make up our lives. ...Show more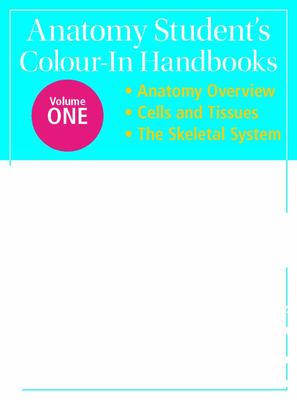 $18.99
AUD
Category: The Sciences | Series: Anatomy Student's Colour-In Handboo Ser.
This comprehensive new title is the ideal study aid for all those learning about human anatomy, from medical and nursing students to healthcare trainees. Designed to be easy to use, each double- page spread tackles a given anatomical element. Detailed, full-color illustrations with numbered elements are on the right hand page of each spread, while the left hand page has corresponding numbered labels and concise anatomical notes. Readers can use the book both to learn the names, locations and functions of all of the anatomical components of the body, and to test their knowledge with the color-and-label revision section that concludes the book.This combines two proven study tools--by coloring the anatomically correct illustrations, you will increase your understanding of the relationships between body parts, and by testing yourself on the names of each part (with answers at the bottom of each page) you improve your memory and recall of anatomical names and locations. ...Show more