$39.95
AUD
Category: Reference | Series: Renniks Australian Coins & Banknotes Ser.
The leading guide for Australian coin and banknote values. Covers 1800-2020.Edited by Michael PittThis comprehensive guide to Australian Coin & Banknote Values contains over 3,850 images and countless thousands of valuations. This book is a must for all collectors, whether you are just beginning or an advanced collector. Latest information compiled using weighted averages where possible to ensure the accuracy of pricing. Quality reproduction of photos makes it easy to identify items. Covered are copper, silver, gold, nickel and alloy coins and notes used in Australia from 1800 to 2020. Subjects include PreDecimal and Decimal currency, as well as privately issued banknotes, war issues, and privately issued tokens. Also included are latest Royal Australian Mint, Perth Mint & Australia Post Numismatic Covers. ...Show more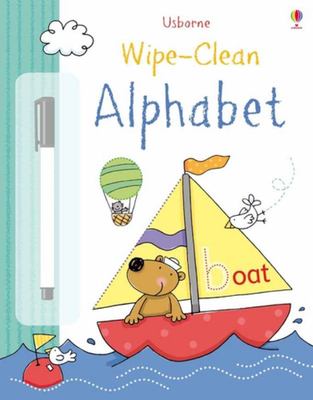 $12.99
AUD
Category: Reference | Series: Wipe-Clean
Includes wipe-clean pages and a special pen, loaded with special activities to help children learn their first ABCs. This title includes each activity that is specially designed to help children learn to read and write either by themselves or with the help of a parent or carer.
$24.95
AUD
Category: Reference | Series: UK Bestselling Dictionaries Ser.
Over 30,000 words, clear and accessible meanings and age-appropriate example sentences, make this an ideal dictionary for homework help for children aged 8+. Each letter opens with a fun word fact such as at A: "almost" is the longest word with all the letters in alphabetical order, and it isillustrated throughout. Compiled using the Oxford Children's Corpus, it reflects children's vocabulary and delivers support and help where it's needed. The new supplement shows grammar and punctuation in action - making it easy to see how to write clearly and effective as well as targeting the topwords children most often misspell. ...Show more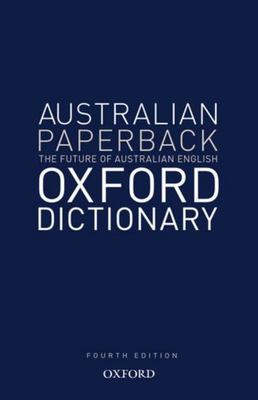 $49.95
AUD
Category: Reference
The fifth edition of the Australian Paperback Oxford Dictionary includes many new words and meanings, including many from the realms of sport, health, society, the environment and electronic communication. All Australian words and meanings are labelled with an Aust marker. The definitions are straightfo rward with guidance provided where word usage is controversial. Up to date encyclopaedic entries for the names of famous people, places, events, and institutions are provided. ...Show more
$41.95
AUD
Category: Reference
The bestselling guide'now in a new edition A computer provides a great resource for learning new things and keeping in touch with family and friends, but it may seem intimidating at first. The bestselling Computers For Seniors For Dummies is here to help the 50+ set conquer and overcome any uncertainty with clear-cut, easy-to-understand guidance on how to confidently navigate your computer and the Windows 10 operating system. Featuring large text and images, it's never been easier for seniors to smoothly click their way around a new PC. Even if you don't know a mouse from a megabyte, this book walks you through all the steps to choosing, setting up, and successfully using your new computer. Begin with learning how to turn the computer on and use the keyboard, and from there you'll progress to effortlessly finding your way around the new Windows 10 operating system. Explore all you can do with a computer: Research topics of interest Keep in touch with loved ones Shop securely online Find recipes and diet tips If you've just purchased your first computer and need a plain-English introduction to getting started, Computers For Seniors For Dummies has you covered. ...Show more
$10.99
AUD
Category: Reference | Series: Collins Gem Ser.
This new edition is an indispensable guide to the English language. Part of the Collins Gem range - the world's best-selling mini dictionaries - it provides dictionary definitions and thesaurus synonyms on the same page for incomparable quick and easy reference. This book provides the most up-to-date wo rds, clear definitions and accessible same-page dictionary and thesaurus texts - all in the handy and portable Gem format. In addition to the wide range of definitions and synonyms, it has a handy and practical supplement on punctuation and spelling rules. With its clear layout and matching dictionary and thesaurus entries on the same page, you can be confident to find all the latest words you need - and fast! ...Show more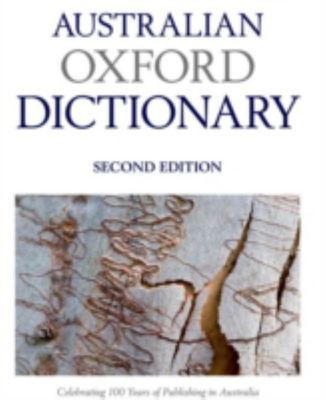 $79.99
AUD
Category: Reference
The ultimate guide to contemporary Australian English, this is a major revision of the most authoritative Australian Dictionary for all Australians. This flagship dictionary draws on the databases of Australian English at the Australian National Dictionary Centre - including its fast-growing national co rpus and its research into Australian English, as well as the resources of the incomparable Oxford English Dictionary. ...Show more
$22.95
AUD
Category: Reference
This is not an ordinary dictionary. After all, you wouldn't expect an 'Oxford Roald Dahl Dictionary' to be ordinary, would you? Lots of dictionaries tell you what an 'alligator' is, or how to spell 'balloon' but they won't explain the difference between a 'ringbeller' and a 'trogglehumper', or say why w itches need 'gruntles' eggs' or suggest a word for the shape of a 'Knid'. All the words that Roald Dahl invented are here, like 'biffsquiggled' and 'whizzpopping,' to remind you what means what. You'll also find out where words came from, rhyming words, synonyms and lots of alternative words for words that are overused. Oxford Children's Dictionaries are perfect for supporting literacy and learning and this is the world's first Roald Dahl Dictionary from the word experts at Oxford University Press. With real citations from Roald Dahl's children's books and illustrations by Quentin Blake, the Oxford Roald Dahl Dictionary will inspire and encourage young writers and readers. ...Show more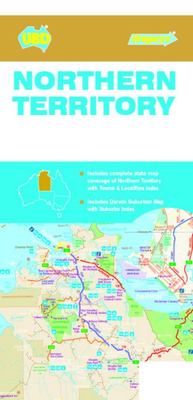 $10.99
AUD
Category: Reference | Series: State Map Ser.
The latest edition of the Northern Territory State and Suburban map has been fully revised and updated Coverage includes a detailed Territory map on one side with information on accommodation, caravan parks, camping and fuel. The other side offers coverage of Darwin and its surrounding suburbs with an index to the towns included plus an index to the Northern Territory towns and localities then a map of Aboriginal Land and National Parks of the Northern Territory. Other content includes a Northern Territory fact file and detailed indexes. There is so much information contained in this handy fold out map you should not be travelling in the Northern Territory or Darwin without it. ...Show more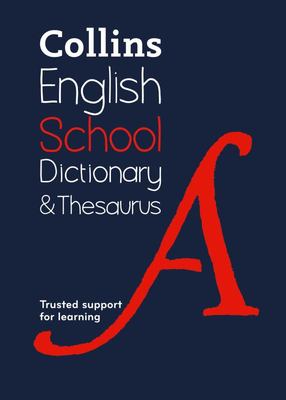 $19.99
AUD
Category: Reference | Series: Collins School Ser.
The perfect reference for all students aged 11-14. A combined dictionary and thesaurus, in a handy Pocket format, it has been developed with teachers to be the perfect tool for both school work and homework. This School Dictionary and Thesaurus is an invaluable two-in-one reference book in a handy, port able format. Clear, straightforward definitions reflect today's language, while the matching thesaurus entries provide a generous choice of synonyms and antonyms. The "Get It Right" supplement addresses the main points in the 3 key curriculum areas of Grammar, Punctuation, and Spelling. You can always rely on Collins to provide you with today's English as all our definitions, examples, idioms, and usage notes are based on the Collins Corpus--our unrivaled and constantly updated 4.5 billion-word database. ...Show more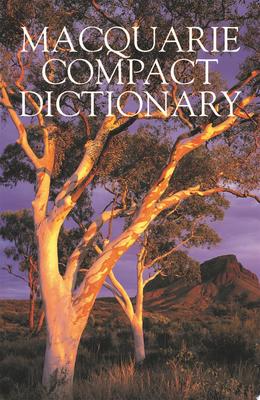 $29.99
AUD
Category: Reference
The Macquarie Compact Dictionary is based on the complete Macquarie Dictionary Eighth Edition. It is an up-to-date record of the core of Australian English, in a convenient format.The Macquarie Compact Dictionary features:- more than 50,000 words and phrases- up-to-date entries such as cancel culture, d eepfake, eco-anxiety, hygge, influencer, Me Too, ngangkari, single-use, social distancing- pronunciations in the International Phonetic Alphabet- idiomatic phrases- illustrative phrases showing how a word is used in context- free six-month subscription to Macquarie Dictionary Online ...Show more
$59.99
AUD
Category: Reference
The Macquarie Concise Dictionary, Eighth Edition provides an up-to-date reference of Australian English, with wide coverage to meet the needs of the general dictionary user. Based on the comprehensive Macquarie Dictionary Eighth Edition, this volume includes words and meaning which are peculiar to our v ariety of English, as well as those common to the whole English-speaking world. The Macquarie Concise Dictionary includes:- more than 2000 new words and definitions such as algorithmic bias, cancel culture, deepfake, eco-anxiety, hygge, influencer, Me Too, ngangkari, single-use, social distancing- updated entries to reflect changing perspectives relating to the environment, politics, technology and the internet- words and phrases from regional Australia- illustrative phrases showing how a word is used in context- etymologies- valuable usage notes- free six-month subscription to Macquarie Dictionary Online (www.macquariedictionary.com.au) ...Show more