Humans
by Brandon Stanton
$44.99
AUD
Category: Photography | Series: Humans of New York
Brandon Stanton's Humans is a book that connects readers as global citizens at a time when erecting more borders is the order of the day. It shows us the entire world, one story at a time. After five years of travelling the globe, the creator of Humans of New York brings people from all parts of the wor ld into a conversation with readers. He ignores borders, chronicles lives and shows us the faces of the world as he saw them. His travels took him from London, Paris and Rome to Iraq, Dubai, Ukraine, Pakistan, Jordan, Uganda, Vietnam, Israel and every other place in between. His interviews go deeper than before. His chronicling of peoples' lives shows the experience of a writer who has traveled widely and thought deeply about the state of our world. Including hundreds of photos and stories of the people he met and talked with in over forty countries, Humans is classic Brandon Stanton - a brilliant illustrated book that includes many photos and stories never seen before. For the first time for a Humans of New York title, Humans will contain several of the essays Brandon's posted online which have been read, loved and enthusiastically shared by his followers. ...Show more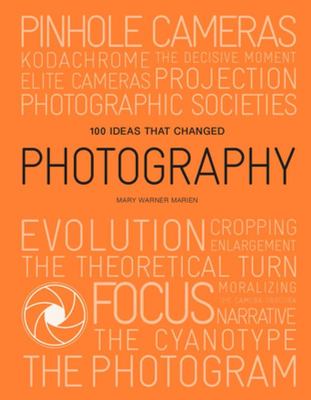 $29.99
AUD
Category: Photography | Series: Pocket Editions Ser.
This compelling book chronicles the most influential ideas that have shaped photography from the invention of the daguerreotype in the early 19th century up to the digital revolution and beyond. Entertaining and intelligent, it provides a fascinating resource to dip into.   Arranged in a broadly chron ological order to show the development of photography, the ideas that comprise the book include innovative concepts, cultural and social incidents, technologies, and movements. Each idea is presented through lively text and arresting visuals, and explores when the idea first evolved and its subsequent impact on photography.   ...Show more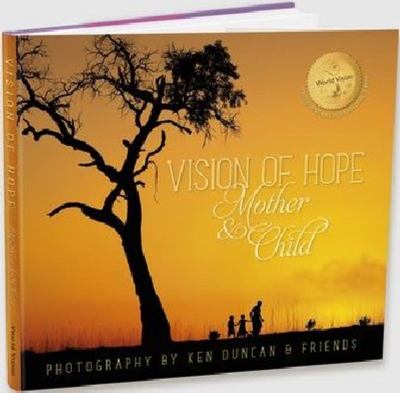 $34.99
AUD
Category: Photography
Vision of Hope: Mother & Child is a beautiful and inspiring collection of images and stories by Ken Duncan and friends celebrating the universal bond between mother and child.  
$35.00
AUD
Category: Photography
From the photographer behind Westography and Suburbia. The past doesn't disappear. It leaves its traces everywhere. - Christos Tsiolkas From West Brunswick to Reservoir, Fitzroy to Hadfield, Warren Kirk turns his keen eye upon the streets, buildings, and inhabitants of Melbourne's northern suburbs, wh ich are as iconic as they are rapidly changing. Both a tribute to the things we remember and a reminder to look anew at the world around us, the photos in Northside are a triumph of craft from an artist who invites us to really see. ...Show more
$49.99
AUD
Category: Photography
A photographic documentary of the wool industry across Australia and New Zealand, featuring the work of renowned photographer Andrew Chapman.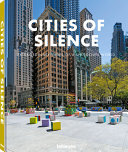 $52.99
AUD
Category: Photography
The widespread Covid-19 lockdown of Spring and Summer 2020 that had millions of people confined to their homes made for remarkable photographs around the globe. Silent Cities brings together lockdown pictures from more than 60 cities--all exceptional snapshots of otherwise densely crowded spaces. Free o f people, traffic, and much of the habitual advertising we are used to, the aesthetic qualities of each place become more visible: the symmetry of a square or boulevard, the harmony of a facade, the beauty of an empty beach. A document of an extraordinary and challenging period, Silent Cities also offers us the visual space to imagine a better future. ...Show more
$34.95
AUD
Category: Photography | Series: Australasian Nature Photography Bks.
THE BIOREGION of Australia, New Zealand, Antarctica and New Guinea possesses a unique natural heritage stretching back 50 million years to the break-up of Gondwana. This 120-page hardcover book features the entries received in 2019, covering wildlife, sea creatures, flora and landscapes, a junior sectio n, plus a thought-provoking section on human ...... The bioregion that encompasses Australia, New Zealand, Antarctica and New Guinea possesses a unique natural heritage stretching back more than 80 million years, to the break-up of the great southern continent of Gondwana. The South Australian Museum and Australian Geographic focus on enhancing a general knowledge of this extraordinary legacy by encouraging photography of the region's nature and landscapes, and promoting it in an annual competition to find the Australian Geographic Nature Photographer of the Year. Australasian Nature Photography: The year's best wildlife and landscape photos is a collection of award-winning and shortlisted images from the 2019 competition. Each image is accompanied by technical information as well as anecdotes from the photographers on how each photograph was taken. There are also useful insights from the judges, which help to shed light on how they came to select the winning images. ...Show more
$79.95
AUD
Category: Photography
Annie Leibovitz, our most celebrated living photographer, explains how her pictures are made Leibovitz addresses young photographers and readers interested in what photographers do, but any reader interested in contemporary history will be fascinated by her account of one of the richest bodies of work in the photographic canon. The subjects include photojournalism, studio work, photographing dancers and athletes, working with writers, and making the transition from shooting with film to working with digital cameras. Originally published in 2008, this revised and updated edition brings Leibovitz's bestselling book back into print. ...Show more
$39.99
AUD
Category: Photography
Based on the blog with more than four million loyal fans, a beautiful, heartfelt, funny, and inspiring collection of photographs and stories capturing the spirit of a city Now an instant #1 New York Times bestseller, Humans of New York began in the summer of 2010, when photographer Brandon Stanton set out to create a photographic census of New York City.  Armed with his camera, he began crisscrossing the city, covering thousands of miles on foot, all in an attempt to capture New Yorkers and their stories.  The result of these efforts was a vibrant blog he called "Humans of New York," in which his photos were featured alongside quotes and anecdotes.    The blog has steadily grown, now boasting millions of devoted followers.  Humans of New York is the book inspired by the blog.  With four hundred color photos, including exclusive portraits and all-new stories, Humans of New York is a stunning collection of images that showcases the outsized personalities of New York.   Surprising and moving, printed in a beautiful full-color, hardbound edition, Humans of New York is a celebration of individuality and a tribute to the spirit of the city.   With 400 full-color photos and a distinctive vellum jacket ...Show more
$39.99
AUD
Category: Photography
Based on the blog with more than four million loyal fans, a beautiful, heartfelt, funny, and inspiring collection of photographs and stories capturing the spirit of a city Now an instant #1 New York Times bestseller, Humans of New York began in the summer of 2010, when photographer Brandon Stanton set o ut to create a photographic census of New York City.  Armed with his camera, he began crisscrossing the city, covering thousands of miles on foot, all in an attempt to capture New Yorkers and their stories.  The result of these efforts was a vibrant blog he called "Humans of New York," in which his photos were featured alongside quotes and anecdotes.    The blog has steadily grown, now boasting millions of devoted followers.  Humans of New York is the book inspired by the blog.  With four hundred color photos, including exclusive portraits and all-new stories, Humans of New York is a stunning collection of images that showcases the outsized personalities of New York.   Surprising and moving, printed in a beautiful full-color, hardbound edition, Humans of New York is a celebration of individuality and a tribute to the spirit of the city.   With 400 full-color photos and a distinctive vellum jacket ...Show more