$16.99
AUD
Category: Minecraft | Series: Mojang Minecraft Guide to...
Learn the finer points of architecture, art and other creative disciplines with Minecraft Guide to Creative, and put theory into practice to build incredible constructions in Minecraft. Find out how to combine colours and textures to create different themes, devise intricate plans for complex builds, an d discover secret hacks to use blocks in clever ways. With insider info and tips from the experts at Mojang, this is the definitive guide to creating in Minecraft. ...Show more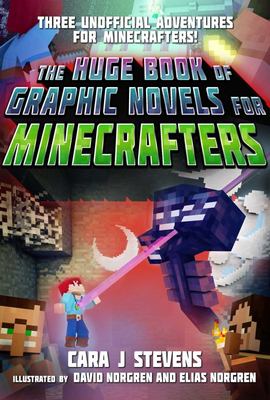 $34.99
AUD
Category: Minecraft
Phoenix has finally learned the truth about her parents, but that's not the end of her story. Her parents died fighting the Ender Dragon, and it's her destiny to finish what they started. Along the way, she finds herself battling dragons, Herobrine, and corruption that threatens to destroy all of Xenos This bind up contains the following graphic novels: The Battle for the Dragon's Temple Chasing Herobrine Saving Xenos The Huge Book of Graphic Novels for Minecrafters will enchant readers of all ages who love playing Minecraft and love stories full of action, adventure, and bravery.   ...Show more
$9.99
AUD
Category: Minecraft | Series: Diary of a Minecraft Zombie
Twelve year old Zack Zombie is back for another hilarious and exciting Minecraft adventure. This time Zack is up against some of the meanest and scary mob bullies at school. Will he be able to stop the mob bullies from terrorising him and his friends, and make it back in one piece?
$9.99
AUD
Category: Minecraft | Series: Diary of a Minecraft Zombie
Ever wonder what life is like for a Minecraft Zombie? Zombie is all over this snow thing. In fact, he is so confident in his wicked scare-boarding moves that he decides to hike up the highest peak to ace the steepest run. But then an avalanche hits, and when it clears, Zombie has no idea where he is. An d the Abominable Snow Golem thinks Zombie has come to take over the Mountain Throne. Can Zombie convince him he is only there to scare-board, not steal the crown? ...Show more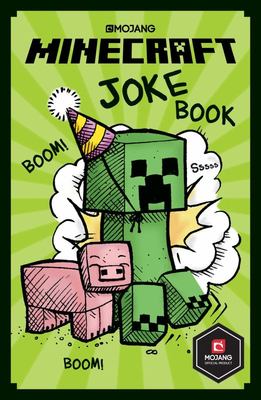 $9.99
AUD
Category: Minecraft
Did you hear about the creeper's birthday party? It really went off with a BANG! Why does Alex love redstone lamps?  Because they light up her life.  Where do tired miners sleep? On bedrock.  The official Minecraft Joke Book is packed full of hilarious jokes that will have you laughing your blocks off! There's something for every Minecrafter, whatever their age. Collect all of the official Minecraft books to become the best Minecrafter you can be: Minecraft Guide to Exploration: 9781405285971 Minecraft Guide to Creative: 9781405285988 Minecraft Guide to Redstone: 9781405286008 Minecraft Guide to the Nether and the End: 9781405285995 Minecraft Guide to Enchantments and Potions: 9781405288958 Minecraft Guide to PVP Minigames: 9781405288965 Minecraft Guide to Farming: 9781405290104 Minecraft: The Ultimate Construction Collection: 9781405291927 Minecraft is a multi-platform block-based gaming sensation available on Xbox, PlayStation, PC and mobile devices. Whether you're in Creative, Survival or Hardcore Mode, the official Mojang-approved Minecraft books contain all the advice you need to survive and thrive. ...Show more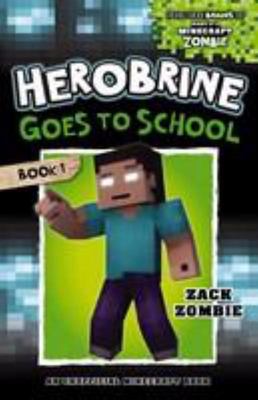 $9.99
AUD
Category: Minecraft | Series: Herobrine's Wacky Adventures
The mysterious Herobrine somehow enters our Human world. Well, he really had no choice but to come to our world... But maybe Herobrine isnt that much different to you and me. Being a twelve-year-old kid, Herobrine enrolled into a Human school... and he is nervous. Being the new kid at school is hard, es pecially if the normal Humans you interact with are all scared of you. How will Herobrine get through his first few days of school? What kind of trouble will he get himself into? ...Show more
$9.99
AUD
Category: Minecraft | Series: Diary of a Minecraft Zombie
This series gives insight into the life of a 12-year-old Minecraft Zombie. Zack Zombie has to deal with the usual angst that comes from being a pre-teen zombie attending Minecraft Middle School. With the help of his human friend Steve, Zack learns valuable life lessons that help him deal with the challe nges of zombie life. ...Show more
$9.99
AUD
Category: Minecraft
Bored? Bleugh! That's Zack Zombie's worst daymare! Test your skills with word, number and logic challenges in this mindbending, brain-stewing puzzle book. With over 65 puzzles to solve, and packed full of Zack and his mob mates, it's perfect for those times when you aren't able to button bash.
$9.99
AUD
Category: Minecraft | Series: Diary of a Minecraft Zombie
Scare School has resumed and life is back to normal. To spice things up a bit, Zombie decides to throw a big party for his whole class. After arranging for his parents to be away for the evening, Zombie gets ready to enjoy the party and impress Endaria, the visiting Ender-girl. But things dont go to pla n, and Zombie finds himself running from one hilarious disaster to another. ...Show more
$9.99
AUD
Category: Minecraft | Series: Diary of a Minecraft Zombie
Have you ever wondered what life is like for a Minecraft Zombie? Zombies dad needs an important package from the Nuclear Waste Plant delivered on the hush-hush. Zombie is looking to make some pocket money, so he volunteers. But when some rotten mobs start to take an interest in the package, Zombie reali ses this is no ordinary delivery run. Can Zombie deliver the package in one piece or will his mission be impossible? ...Show more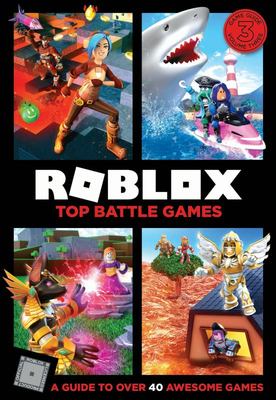 $16.99
AUD
Category: Minecraft
A must-have guide to some of the best competitive multiplayer games on Roblox. Get the official scoop on some of the most popular competitive games on Roblox, like the frantic vehicular shooter Tiny Tanks, the adrenaline-fuelled world of Speed Run 4, the military mayhem of Phantom Forces, and much more. Each profile features in-depth interviews with the developers and creators, as well as a comprehensive gameplay guide so you can take your skills to the next level. ...Show more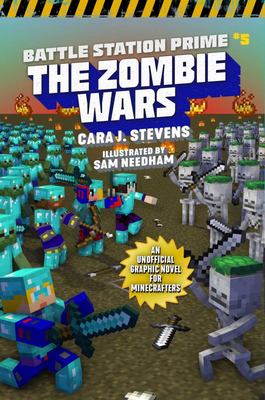 $19.99
AUD
Category: Minecraft | Series: Unofficial Battle Station Prime Ser.
Attention, Minecraft fans Take a wild trip into the game you love with a new graphic novel from Cara J. Stevens. Over 700 color illustrations The kids of Battle Station Prime continue to fight against the unknown villain who has been sending armies of skeletons, but Brooklyn's recent invention of an automatic Zombie spawner could change the face of this unending battle. With the zombies on their side, they just might have a chance to uncover the truth about the enemies of the Prime Knight and save their homes. As daily battles of skeletons against zombies are becoming routine, the kids are beginning to think about their place at the battle station and their true purpose. While some choose to return home to fight with their families on different battlefronts, others redouble their efforts to protect the station. Will Pell and Logan's lifelong friendship survive this test? Has Zoe's recent run-in with Herobrine's ghost changed her forever? Who will win the ultimate cook-off battle between Ned and the kids' ultimate automatic food machine? Learn all the answers and more in Book 5: The Zombie Wars ...Show more