$9.99
AUD
Category: Minecraft | Series: Diary of a Minecraft Zombie
This series gives insight into the life of a 12-year-old Minecraft Zombie. Zack Zombie has to deal with the usual angst that comes from being a pre-teen zombie attending Minecraft Middle School. With the help of his human friend Steve, Zack learns valuable life lessons that help him deal with the challe nges of zombie life. ...Show more
$14.99
AUD
Category: Minecraft
Are you the hero that will end the reign of the evil Arch-Illager? Journey through the world of Minecraft Dungeons in this exciting sticker and activity book, where you'll spot dangerous mobs, protect innocent villagers and unleash a horde of heroes to fight back the sprawl of evil. Packed with stickers and activities like mazes, sudokus and spot-the-difference, this book has hours of fun that only a worthy hero will be able to complete. ...Show more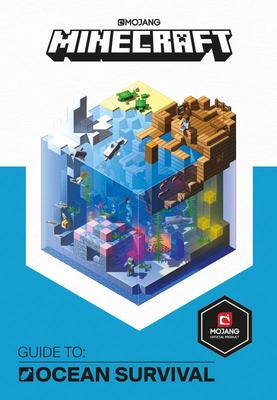 $16.99
AUD
Category: Minecraft | Series: Minecraft
Minecraft's oceans are waiting to be explored, but new dangers lurk beneath the surface of the water and survival can prove difficult for even the bravest adventurer. The official Minecraft Guide to Ocean Survival will teach you how to breathe underwater, find the ocean's valuable loot and protect yours elf from dangerous mobs. With insider info and tips from the experts at Moang, this is the definitive guide to underwater survival for aquatic adventurers. Collect all of the official Minecraft books to become the best Minecrafter you can be: Minecraft Guide to Exploration Minecraft Guide to C reative Minecraft Guide to Redstone Minecraft Guide to the Nether and the End Minecraft Guide to Enchantments and Potions Minecraft Guide to PVP Minigames Minecraft Guide to Farming Minecraft Blockopedia Minecraft: Exploded Builds: Medieval Fortress Minecraft The Survivors' Book of Secrets Minecraft Survival Tin Minecraft Mobestiary Minecraft: The Ultimate C onstruction C ollection Minecraft is a multi-platform block-based gaming sensation available on Xbox, PlayStation, PC and mobile devices. Whether you're in C reative, Survival or Hardcore Mode, the official Mojang-approved Minecraft books contain all the advice you need to survive and thrive. ...Show more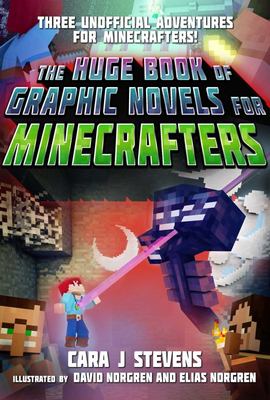 $34.99
AUD
Category: Minecraft
Phoenix has finally learned the truth about her parents, but that's not the end of her story. Her parents died fighting the Ender Dragon, and it's her destiny to finish what they started. Along the way, she finds herself battling dragons, Herobrine, and corruption that threatens to destroy all of Xenos This bind up contains the following graphic novels: The Battle for the Dragon's Temple Chasing Herobrine Saving Xenos The Huge Book of Graphic Novels for Minecrafters will enchant readers of all ages who love playing Minecraft and love stories full of action, adventure, and bravery.   ...Show more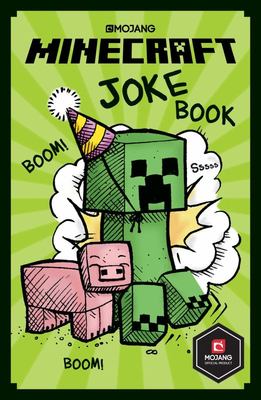 $9.99
AUD
Category: Minecraft
Did you hear about the creeper's birthday party? It really went off with a BANG! Why does Alex love redstone lamps?  Because they light up her life.  Where do tired miners sleep? On bedrock.  The official Minecraft Joke Book is packed full of hilarious jokes that will have you laughing your blocks off! There's something for every Minecrafter, whatever their age. Collect all of the official Minecraft books to become the best Minecrafter you can be: Minecraft Guide to Exploration: 9781405285971 Minecraft Guide to Creative: 9781405285988 Minecraft Guide to Redstone: 9781405286008 Minecraft Guide to the Nether and the End: 9781405285995 Minecraft Guide to Enchantments and Potions: 9781405288958 Minecraft Guide to PVP Minigames: 9781405288965 Minecraft Guide to Farming: 9781405290104 Minecraft: The Ultimate Construction Collection: 9781405291927 Minecraft is a multi-platform block-based gaming sensation available on Xbox, PlayStation, PC and mobile devices. Whether you're in Creative, Survival or Hardcore Mode, the official Mojang-approved Minecraft books contain all the advice you need to survive and thrive. ...Show more
$9.99
AUD
Category: Minecraft | Series: Diary of a Minecraft Zombie
Ever wonder what life is like for a Minecraft Zombie? Zombie is all over this snow thing. In fact, he is so confident in his wicked scare-boarding moves that he decides to hike up the highest peak to ace the steepest run. But then an avalanche hits, and when it clears, Zombie has no idea where he is. An d the Abominable Snow Golem thinks Zombie has come to take over the Mountain Throne. Can Zombie convince him he is only there to scare-board, not steal the crown? ...Show more
$9.99
AUD
Category: Minecraft | Series: Diary of a Minecraft Zombie
Twelve year old Zack Zombie is back for another hilarious and exciting Minecraft adventure. This time Zack is up against some of the meanest and scary mob bullies at school. Will he be able to stop the mob bullies from terrorising him and his friends, and make it back in one piece?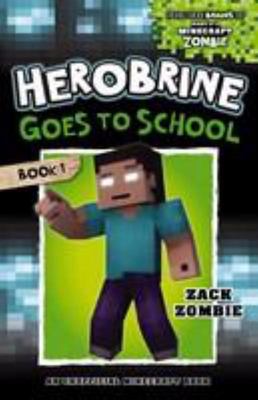 $9.99
AUD
Category: Minecraft | Series: Herobrine's Wacky Adventures
The mysterious Herobrine somehow enters our Human world. Well, he really had no choice but to come to our world... But maybe Herobrine isnt that much different to you and me. Being a twelve-year-old kid, Herobrine enrolled into a Human school... and he is nervous. Being the new kid at school is hard, es pecially if the normal Humans you interact with are all scared of you. How will Herobrine get through his first few days of school? What kind of trouble will he get himself into? ...Show more
$9.99
AUD
Category: Minecraft
Bored? Bleugh! That's Zack Zombie's worst daymare! Test your skills with word, number and logic challenges in this mindbending, brain-stewing puzzle book. With over 65 puzzles to solve, and packed full of Zack and his mob mates, it's perfect for those times when you aren't able to button bash.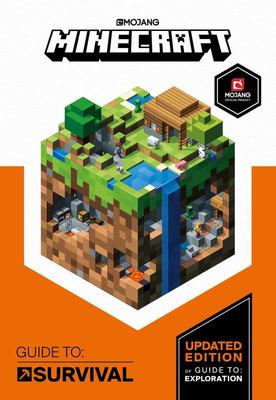 $16.99
AUD
Category: Minecraft | Series: Mojang Minecraft Guide to...
The updated edition of Guide to Exploration, Minecraft Guide to Survival teaches you everything you need to know to stay alive in the Overworld. The world of Minecraft is waiting to be explored. But danger lurks around every corner, and survival can prove difficult for even the bravest adventurer. The o fficial Minecraft Guide to Survival will help you to stay alive. Learn how to find resources, craft equipment and protect yourself from hostile mobs. With insider info and tips from the experts at Mojang, this is the definitive guide to survival for new Minecrafters. ...Show more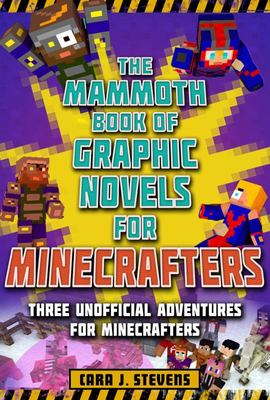 $39.99
AUD
Category: Minecraft | Series: Unofficial Graphic Novel for Minecrafter Ser.
Packaged Together for the First Time, the Second Three Installments of Sky Pony's Redstone Junior High Series   When quiet farm girl Pixel receives an acceptance letter from the prestigious academy for gifted students, Redstone Junior High, she is thrilled Little does Pixel know that the school's lon g history of safety is about to take an unsettling turn. The adventures that unfold will test Pixel's courage, reveal a unique and precious gift that she never knew she had, and help her create friendships that will change the course of her life.   This bind up contains the following graphic novels: When Endermen Attack Curse of the Sand Witches When Pigmen Fly ​The Mammoth Book of Graphic Novels for Minecrafters will captivate readers of all ages who love playing Minecraft and love stories full of action, adventure, and bravery. ...Show more
$9.99
AUD
Category: Minecraft | Series: Diary of a Minecraft Zombie
Have you ever wondered what life is like for a Minecraft Zombie? Zombies dad needs an important package from the Nuclear Waste Plant delivered on the hush-hush. Zombie is looking to make some pocket money, so he volunteers. But when some rotten mobs start to take an interest in the package, Zombie reali ses this is no ordinary delivery run. Can Zombie deliver the package in one piece or will his mission be impossible? ...Show more