$32.99
AUD
Category: Language & Writing
Bugger, rooted, bloody oath...What is it about Australians and swearing? We've got an international reputation for using bad language (Where the bloody hell are ya?) and letting rip with a choice swear word or two has long been a very Aussie thing to do. From the defiant curses of the convicts and bullo ck drivers to the humour of Kath and Kim, Amanda Laugesen, director of the Australian National Dictionary Centre, takes us on a fascinating journey through the history of Australia's bad language to reveal our preoccupations and our concerns.Bad language has been used in all sort of ways in our history: to defy authority, as a form of liberation and subversion, and as a source of humour and creativity. Bad language has also been used to oppress and punish those who have been denied a claim to using it, notably Indigenous Australians and women. It has also long been subject to various forms of censorship. 'If you've ever wondered why to use bad language in Australia is to 'swear like a bullocky', Amanda Laugesen's Rooted will give you the answer. Taking us on a colourful tour of more than two centuries of bad language that extends from the mildly offensive to the completely filthy, Laugesen tells the story of Australia through those words and phrases that have often been seen as unfit to print. This is an engrossing social history – a bloody beauty – from one of our leading experts on Australian English.' — Frank Bongiorno, Professor of History, The Australian National University ...Show more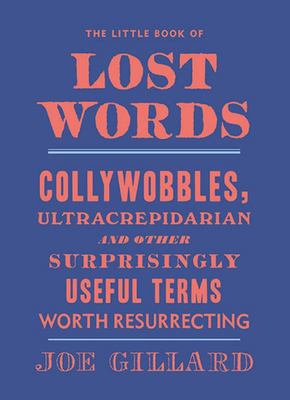 $19.99
AUD
Category: Language & Writing
In The Little Book of Lost Words, history buff Joe Gillard presents a handy guide for expressing yourself with history's best words.
$17.99
AUD
Category: Language & Writing | Series: TLS Bks.
What makes a hero? Who better to answer that question than Lee Child... 'It's Lee Child. Why would you not read it?'- Karin Slaughter'. I don't know another author so skilled at making me turn the page' - The Times In his first work of nonfiction, the creator of the multimillion-selling Jack Reacher series explores the endurance of heroes from Achilles to Bond, showing us how this age-old myth is a fundamental part of what makes us human. He demonstrates how hero stories continue to shape our world - arguing that we need them now more than ever. From the Stone Age to the Greek Tragedies, from Shakespeare to Robin Hood, we have always had our heroes. The hero is at the centre of formative myths in every culture and persists to this day in world-conquering books, films and TV shows. But why do these characters continue to inspire us, and why are they so central to storytelling? Scalpel-sharp on the roots of storytelling and enlightening on the history and science of myth, The Hero is essential reading for anyone trying to write or understand fiction. Child teaches us how these stories still shape our minds and behaviour in an increasingly confusing modern world, and with his trademark concision and wit, demonstrates that however civilised we get, we'll always need heroes. ...Show more
$16.99
AUD
Category: Language & Writing
A hilarious, furious and profoundly useful short guide to the most maddening punctuation in English   Apostrophes are an f'ing pain. The rules about how to use them are complicated, and have evolved haphazardly.   Originally written as advice by a copywriter for designers -- wont to insert and remov e apostrophes at will, for visual effect -- this is a lighthearted pocket-sized guide to getting the f'ing things right.   Simon Griffin lets off steam so that we don't have to, showing precisely why "Rihanna and Jennifer's photos were all over the Internet" is quite different to "Rihanna's and Jennifer's photos" or what words apostrophes are replacing in sentences such as "He'd like you to buy him some cocaine," or "They've got it all on camera."   Elegantly produced, this is the perfect gift for any pedant, as well as an indispensable guide in all our moments of grammar-related frustration.   WARNING: CONTAINS EXPLICIT LANGUAGE ...Show more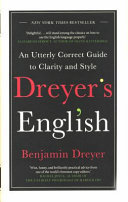 $35.00
AUD
Category: Language & Writing
_______________________'An utterly delightful book to read, Dreyer's English will stand among the classics on how to use the English language properly.' ELIZABETH STROUT_______________________ An indispensable, New York Times-bestselling guide to the craft of writing from Random House's long-time copy c hief and one of Twitter's leading language gurus. We all write, all the time- books, blogs, tweets, emails, emails, emails - and we all want to write better. Benjamin Dreyer is here to help. As Random House's copy chief, Dreyer has upheld the standards of the legendary publisher for more than two decades. He is beloved by authors and editors alike - not to mention his followers on social media - for playfully, brilliantly deconstructing the English language. Dreyer's English is the distillation of everything he has learned from copy-editing thousands of books, the perfect guide not just for writers but for everyone who wants to put their best prose foot forward. Both authoritative and amusing, Dreyer's English offers lessons on punctuation, from the underloved semicolon to the enigmatic en-dash; the rules and nonrules of grammar, including why it's OK to begin a sentence with "And" or "But" and to confidently split an infinitive; and why it's best to avoid the doldrums of the Wan Intensifiers and Throat Clearers, including "very," "rather," "of course," and the dreaded "actually." And yes- "Only godless savages eschew the Oxford comma." Stuffed with advice, insider wisdom, and fun facts, this book will prove to be invaluable to everyone who wants to shore up their writing skills, mandatory for people who spend their time editing and shaping other people's prose, and - perhaps best of all - an utter treat for anyone who simply revels in language. _______________________ This book is written in British English._______________________ 'Benjamin Dreyer's brilliant, pithy, incandescently intelligent book is to contemporary writing what Geoffrey Chaucer's poetry was to medieval English- a gift that broadens and deepens the art and the science of literature by illustrating that convention should not stand in the way of creativity, so long as that creativity is expressed with clarity and with conviction.' JON MEACHAM 'Meet the guardian of grammar who wants to help you be a better writer. Benjamin Dreyer sees language the way an epicure sees food. And he finds sloppiness everywhere he looks.' THE NEW YORK TIMES 'Playful, smart, self-conscious, and personal . . . One encounters wisdom and good sense on nearly every page of Dreyer's English.' WALL STREET JOURNAL 'Destined to become a classic.' THE MILLIONS 'A mind-blower--sure to jumpstart any writing project, just by exposing you, the writer, to Dreyer's astonishing level of sentence-awareness.' GEORGE SAUNDERS 'Dreyer can help you . . . with tips on punctuation and spelling. . . . Even better- He'll entertain you while he's at it.' NEWSDAY 'It is Benjamin Dreyer's intense love for the English language and his passion for the subject that make the experience of reading Dreyer's English such a pleasure, almost regardless of the invaluable and practical purpose his book serves in such dark and confusing times for grammar and meaning.' AYELET WALDMAN & MICHAEL CHABON 'This work is that rare writing handbook that writers might actually want to read straight through, rather than simply consult.' PUBLISHERS WEEKLY ...Show more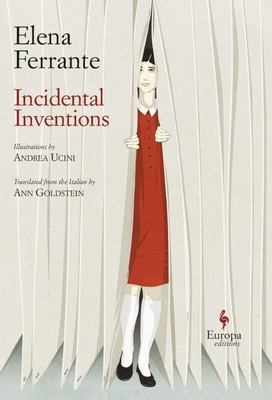 Incidental Inventions (HB)
by Elena Ferrante; Ann Goldstein (Translator); Andrea Ucini (Illustrator)
$29.99
AUD
Category: Language & Writing
"This is my last column, after a year that has scared and inspired me." With these words, Elena Ferrante, the bestselling author of My Brilliant Friend, bid farewell to her year-long collaboration with the Guardian. For a full year she penned short pieces, the subjects of which were suggested by edit ors at the Guardian, turning the writing process into a kind of prolonged interlocution; the subjects ranged from first love to climate change, from enmity among women to the adaptation of her novels to film and TV. As she said in her final column: "I have written as an author of novels, taking on matters that are important to me and that--if I have the will and the time--I'd like to develop within real narrative mechanisms." Here, then, are the seeds of possible future novels, the ruminations of an internationally beloved author, and the abiding preoccupations of a writer who has been called "one of the great novelists of our time" (the New York Times). Gathered here in a beautiful gift edition and accompanied by a new, original introduction by the author and Andrea Ucini's intelligent, witty, and beautiful illustrations, this is a must for all Ferrante fans. ...Show more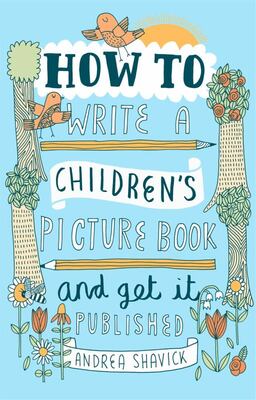 $26.99
AUD
Category: Language & Writing
This book provides comprehensive advice on what to write about for children, how to write it, and how to present the work professionally for publication. It includes an easy-to-use picture book layout plan and tried and tested examples of title sheets and covering letters. It also includes everything a writer needs to know about the international picture book market and how to sell to agents and publishers. This new edition contains advice on enhancing your text for the ebook market. ...Show more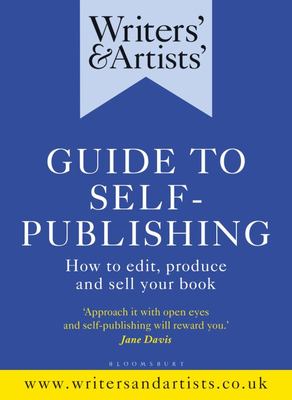 $34.99
AUD
Category: Language & Writing | Series: Writers' and Artists' Ser.
Self-publishing is a growing area and writers need independent and reliable advice they can trust. This guide is full of practical, nuts-and-bolts information on each aspect of the DIY-publishing process, from editing and page layout, cover design and book production, publicity and selling. Each chapter is written by publishing professionals expert in supporting authors and is full of insights from successful self-published authors themselves. This guide is essential reading for any indie author who wants to go it totally alone, who wants to work with other independent professionals or who might choose to pay for self-publishing provider services. It gives the pros and cons and potential financial outlay for the various options available so writers can make informed decisions about the best approach for their own book. ...Show more
$29.99
AUD
Category: Language & Writing
In the early 1800s magistrates in the Australian colonies were often frustrated by the language used by reoffending convicts to disguise their criminal activities and intensions. Convict clerk James Hardy Vaux came up with a useful idea: a dictionary of slang and other terms used by convicts. And so, in 1819, he compiled what was to be Australia's first published dictionary. With words such as fence (a receiver of stolen goods), flesh-bag (a shirt), flip (to shoot); galloot (a soldier), kid (a child thief), knuckle (to pickpocket), ramp (to rob out in the open), ruffles (handcuffs), screw (a skeleton key), serve (to rob), stamps (shoes) and wrinkle (a lie), Vaux's dictionary is a fascinating account of convict language, including the origins and early usage of several words that have evolved to become part of Australian English today. And Simon Barnard's illustrations and supporting accounts of individual convicts and their criminal antics complements this lively picture of Australia's convict history. ...Show more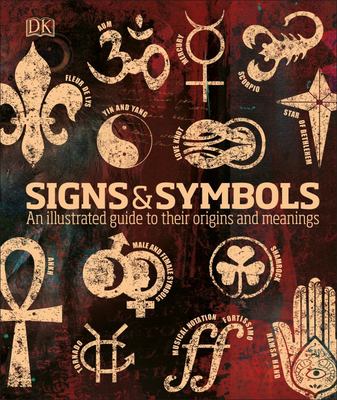 $39.99
AUD
Category: Language & Writing
Discover the fascinating origins and meanings of over 2,000 signs and symbols from mythology and religion to astrology and ancient tribes in this comprehensive guide. For centuries, symbols have been imperative throughout the world, signifying ideas, relationships, and objects across different cultures . Find out why a flag at half mast is a symbol of mourning, why toads have got a bad name while frogs turn into princes, and why a heart pierced by an arrow is a classic symbol of love. Delve into the meaning of each symbol and investigate how they have been interpreted in myth, religion, folklore, and art over time, with authoritative text from experts in the field and striking line drawings and photography that emphasize the visual strength and beauty of signs. Divided into six thematic sections - the cosmos, the natural world, human life, myths and religions, society and culture, and symbol systems - this guide to the secret language of signs and symbols is a must-have for those who want to understand the world around them. ...Show more
$35.00
AUD
Category: Language & Writing
Fifty years after the event, here is the first full account of an audacious publishing decision that — with the help of booksellers and readers around the country — forced the end of literary censorship in Australia. For more than seventy years, a succession of politicians, judges, and government offic ials in Australia worked in the shadows to enforce one of the most pervasive and conservative regimes of censorship in the world. The goal was simple: to keep Australia free of the moral contamination of impure literature. Under the censorship regime, books that might damage the morals of the Australian public were banned, seized, and burned; bookstores were raided; publishers were fined; and writers were charged and even jailed. But in the 1970s, that all changed. In 1970, in great secrecy and at considerable risk, Penguin Books Australia resolved to publish Portnoy's Complaint — Philip Roth's frank, funny, and profane bestseller about a boy hung up about his mother and his penis. In doing so, Penguin spurred a direct confrontation with the censorship authorities, which culminated in criminal charges, police raids, and an unprecedented series of court trials across the country. Sweeping from the cabinet room to the courtroom, The Trials of Portnoy draws on archival records and new interviews to show how Penguin and a band of writers, booksellers, academics, and lawyers determinedly sought for Australians the freedom to read what they wished — and how, in defeating the forces arrayed before them, they reshaped Australian literature and culture forever. Praise for Tiberius with a Telephone: 'This is, as others have remarked, biography at its best: diligently researched, with detail nowhere else examined, and a demonstration of fine judgement concerning the crucial interplay between personal disposition, role demands, and historical context.' —James Walter, Australian Book Review 'A welcome addition to prime ministerial biography … An engaging and informative read.' —Troy Bramston, The Australian 'This is the most detailed investigation and explanation of what happened … Completing a biography of this scope is an enormous undertaking, and Patrick Mullins does it with considerable skill … Mullins conveys the turmoil, the atmosphere of crisis, the bickering and the bloodletting that marked this extraordinary period of Australian political history.' —David Solomon, Inside Story ...Show more
$19.99
AUD
Category: Language & Writing
The prime minister speaks of core and non-core election promises, your boss asks you to commit to an involuntary career event (you're fired), and hospitals refer to negative patient outcomes (you're dead)u How to fight back? This book is a heavy weapon against politicians, managers and all those whose w ords kill brain cells and sink hearts. Striking a much-needed blow for truth and clarity, here is Don Watson, author of the international bestseller and 2003 Booksellers' Choice Book fo the Year, DEATH SENTENCE, at his sobering, scathing and wickedly funny best. ...Show more