$19.99
AUD
Category: Children's Picture Books
The official story chosen for ALIA NATIONAL SIMULTANEOUS STORYTIME 2021, TO BE CELEBRATED ALL ACROSS AUSTRALIA AND NEW ZEALAND! "Una dreams of a life in Space. Life on Earth is just so so-so. But how will she get there? And will she complete her mission to discover life in Space? And did she remember t o feed Neil the goldfish?" This year NSS takes place on Wednesday 19 May 2021 at 11:00am from the International Space Station and we would love it if you could join us by sharing Give Me Some Space written and illustrated by Philip Bunting. Everyone can join NSS, it doesn't matter whether you are at home, a school, a public library or even a university library! Help us get #1MillionKidsReading! For more information and to register your event visit: alia.org.au/nss.   ...Show more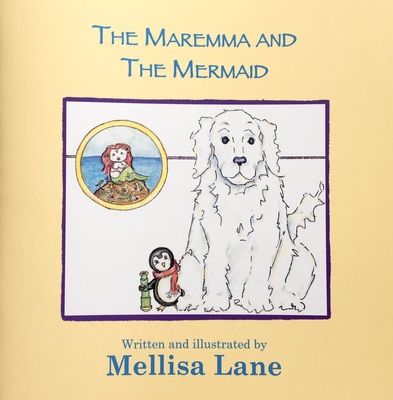 $14.99
AUD
Category: Children's Picture Books
Tired of his life as an emu, Edward decides to try being something else for a change. He tries swimming with the seals, he spends a day lounging with the lions, and even slithers with the snakes. But Edward soon discovers that being an emu may be the best thing after all. Sheena Knowles's upbeat, rhymin g text and Rod Clement's expressive illustrations are sure to make readers laugh out loud.   ...Show more
$17.99
AUD
Category: Children's Picture Books | Series: Pig the Pug
Pug was a Pug,and I'm sorry to say, he was shockingly lazy. Such a shameful display... Pig, the world's greediest pug, is back -- and he won't get off the couch! Pig spends all day, every day lounging around, binging snacks and TV. Trevor tries to convince him to come out and play, but Pig won't budge! Until one day, something happens to get Pig up off the couch once and for all... Rich with author-illustrator Aaron Blabey's signature rhyming text and unforgettable illustrations, Pig the Blob is a laugh-out-loud story that follows the seven previous books in the series (Pig the Pug, Pig the Winner, Pig the Elf, Pig the Star, Pig the Fibber, Pig the Stinker, and Pig the Tourist). ...Show more
$17.99
AUD
Category: Children's Picture Books
Wonky Donkey has a daughter with the same rambunctious spirit as her dad. Kids, parents and their loved ones will enjoy the hilarity and cumulative read-aloud fun. This cute little pint-sized donkey has beautiful long eyelashes, loves to listen to music, paints her hooves bright pink, sometimes has to g o pee-pee, loves to play piano, has a very cool spiky haircut . . . and sometimes smells a bit bad (like her Dad!). She's a blinky, funky, pinky . . . you know how it goes . . . dinky donkey! Wonky and Dinky become the perfect duo to get even more young children reading (and hopefully some more grandmothers, too)! ...Show more
$17.99
AUD
Category: Children's Picture Books
Macca and Al are here to save the day! When these best-pal alpacas decide to dress up as super heroes and do good deeds, things don't go quite as planned. But with some help from their friends, the dynamic duo learn you don't always have to wear a cape to be a hero.
$17.99
AUD
Category: Children's Picture Books
Loudest farter? Best storyteller? Bad joke-maker? Spin the spinner and find out which one is about your dad! This novelty book comes with an interactive spinner on the front cover.  
Dragon!
by Maggie Hutchings
$19.99
AUD
Category: Children's Picture Books
 Lena and Luka's friend Sam is as chirpy as a songbird in sunshine. But one day, Sam's smile turns upside down. He's moving far away! Lena and Luka promise to visit, but flying is expensive. Will they ever see Sam again? Maybe they need something scaly and wide-winged, with room enough for three . . . F rom the author and illustrator team behind the much loved Unicorn! and Mermaid! comes a fiery new adventure about friends who can overcome anything – with a big wish and a little help from an accident-prone dragon.  ...Show more
$14.99
AUD
Category: Children's Picture Books | Series: The Gruffalo
Explore the deep, dark wood with this wonderful interactive sound book version of the bestselling modern classic, The Gruffalo. A mouse took a stroll through the deep, dark wood.A fox saw the mouse and the mouse looked good. Walk further into the deep dark wood, and discover what happens when a quick-wi tted mouse comes face to face with an owl, a snake, and a hungry Gruffalo!Stomp, slither, and scamper your way through the deep dark wood with this wonderful play-along version of the original story. Julia Donaldson and Axel Scheffler's The Gruffalo is an undisputed modern classic and has become a bestselling phenomenon across the world. This award-winning rhyming story of a mouse and a monster has found its way into the hearts and bedtimes of an entire generation of children and will undoubtedly continue to enchant children for years and years to come. ...Show more
$17.99
AUD
Category: Children's Picture Books | Series: Pea + Nut
Meet Pea and Nut: best friends and also ... best rivals! When a chilled-out panda and a hyperactive flamingo go head to head, there can be only one winner. Pea the panda decides to bake a cake. Nut the flamingo decides to turn it into a competition. Let the cake-baking battle begin! The first book in a hilarious new rhyming series featuring two adorable oddballs by bestselling author Matt Stanton. PRAISE FOR MATT STANTON'S BOOKS 'humour is injected into every page' - Children's Book Council of Australia's Reading Time 'Witty, silly, and interactive ... A rollicking read for children and adults alike' - Kirkus Reviews ...Show more
$17.99
AUD
Category: Children's Picture Books
ITS BOOK WEEK! The time to dress up as your favourite character. Who goes too far? Who doesnt go far enough? And WHO will win first prize?! Find out in the wildest book week EVER!
$14.99
AUD
Category: Children's Picture Books
The iconic first Hairy Maclary book, which introduces Hercules Morse, Bitzer Maloney, Muffin McLay, Bottomley Potts, Schnitzel von Krumm and of course the famous Hairy Maclary from Donaldson's Dairy. The six dogs go out for a walk, but little do they know that Scarface Claw, the toughest tom in town, is lurking round the next corner. ...Show more